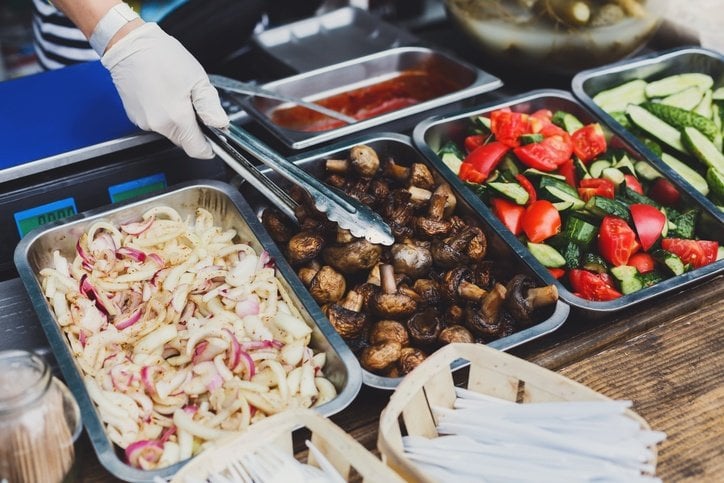 QSRs and Ecommerce: 5 Ways to Profit
Many QSR owners resist bringing mobile apps into their operations. After all, they've decided to run a restaurant, not a website. And busy restaurant owners have little time free to hassle with technology. However, by neglecting ecommerce, QSRs are leaving money on the table.
Merchant acquirers need to educate QSRs about the opportunities to build store growth with ecommerce strategies. Consider these 5 revenue-building approaches:
1. Competitive Edge
Overall, the QSR space has been disappointingly flat for the past few years - with a few standout exceptions. QSRs that have embraced mobile apps have skyrocketed in growth.
Mobile apps meet a growing consumer preference. From the millennial generation going forward, consumers rely on handheld devices to make daily life easier. Convenient ordering, loyalty benefits and one-click payments are important. Restaurants that offer robust mobile sites have a major advantage over traditional eateries.
2. Carryout Advantage
There's a reason so many restaurants have parking spaces reserved for carryout customers. Carryout continues to grow in market share for QSRs. Mobile apps let customers customize and save orders, making reorders a snap. With mobile ordering, your QSRs can can even take customer service a step farther with an in-app arrival notification, bringing food right to the customer's car. It's like drive-thru, only easier and more personalized.
3. Delivering Data
For QSRs, the logical next step may be delivery. Right now, GrubHub and UberEats have this market, but some QSRs are looking at handling delivery internally. For example, Panera has elected to handle its own delivery primarily because of the data benefits. When customers order on a third party app like UberEats, the QSR receives only standard order information. By moving the order process in-app, QSRs can collect customer-specific data, enabling better analytics.
4. Innovative Off-Site Items
Consumers want to eat at home, but they don't necessarily want to cook. Take home meal kits are a hot new trend for QSRs. Take home meal kits provide the best of both worlds - minimal assembly with the satisfaction of a home-cooked meal.
QSRs are in a prime position to capitalize on this trend. Take home meal kits are an easy menu add. And with no cooking, they save overhead too. Tex-Mex chain Tijuana Flats rolled out taco meal kits in late 2017, and Chick Fil-A unveiled take-home meal kits last summer.
5. Corporate Revenue
Catering can be an untapped market for QSRs. Corporate buyers need the ability to efficiently order, track and reimburse catering orders. With a well designed mobile app, your QSR can be a contender for this profitable local business.
The Bottom Line
For business owners, investments are all about the bottom line. Rolling out a mobile app is definitely an investment in time, money and training. But in this market, it's also one that your QSRs can't afford to refuse. Mobile payments are a top consumer preference. Embracing this functionality will make your QSRs stronger in the long run.