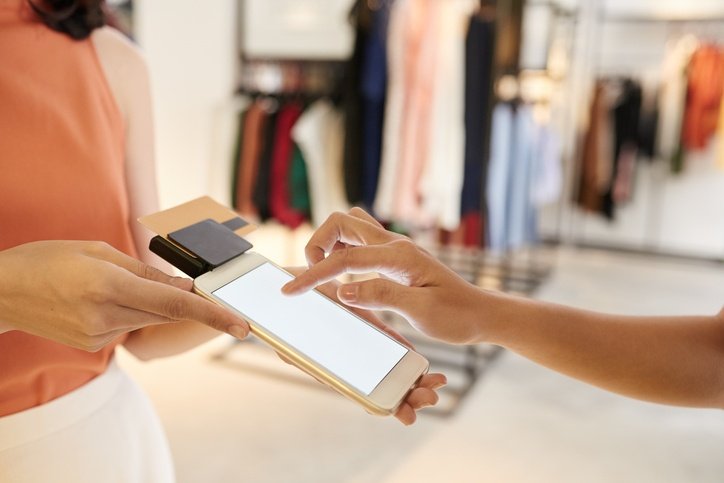 Don't Overlook These 5 POS Features Merchants Need
From retail to QSR and every vertical in between, it's amazing how specialized POS systems have become. As a merchant acquirer, you can find payment products tailored to any type of business. New POS systems may be bursting with features, but bells and whistles are only as good as they are useful. Consider these 5 important POS features that are essential to your merchants' bottom line.
1. Usability: Good design is the key to usability in POS systems. If standard reports are buried under layers of obscure menus and screens, your merchants will miss out on efficiency. Unfortunately, you can't assume that every new POS system meets usability standards. Too often there's a disconnect between software designers and daily users.

What's more, since employee turnover in retail is notoriously high, ease of use is a top concern. POS systems must be easy to learn and intuitive to use. There's no time to deal with a steep learning curve.
Pay attention to the feedback you receive from your merchants and your call center. If merchants are consistently frustrated in figuring out daily functions, you may need to consider a product that offers better usability. Otherwise, when a better rate comes calling, frustrated merchants will be quick to jump ship.

2. Customized Options: As merchant environments grow increasingly specialized, POS systems must be able to keep up. Consider the customization options your POS systems can provide to your different verticals. Can your systems handle stackable discounts, comps, loyalty rewards, and more? Can your merchants create and edit custom orders on the fly? And just as important - is it easy?

3. Inventory Management: Precise inventory management helps your merchants in measurable and practical ways. Your merchants can streamline their product inventory, minimize waste, and ensure efficiency in purchasing.
While most POS systems offer some level of real-time inventory management, a few providers take it to the next level. For restaurants, Revel Systems drills it down to the per-ingredient level. With their "create recipe" function, merchants can specify the exact measurement of each product in a recipe. Whenever your merchant sells a cheeseburger, all the component items are deducted from inventory.
4. In-Depth Reporting - While inventory management is an important aspect of reporting, successful merchants need to be able to manage efficiency throughout their businesses. Look at the reporting options your POS systems offer. Can your merchants generate detailed reports on sales, taxes, labor, transaction types, and more? Can reports be filtered and exported in flexible formats? In-depth reporting will deepen your merchants' engagement with their POS systems and with you as a trusted service provider.
5. Managing Returns: All too often, payments can be a two-way street. Managing refunds and returns is an ongoing need for merchants. From simple refunds to exchanges, store credits, online receipts, no receipts and more - make sure your POS systems are up to the challenge. Can products be adjusted back into inventory? Is it easy to process refunds back onto cards?
Managing change can be particularly tricky in food service, where you might need to void or add an item from an in-process order. Once again, a well-designed user interface is key in managing complex needs efficiently.
Final Thoughts: With so many POS systems to choose from, the bottom line often comes down to the user experience. Are your merchants' systems designed for ease of use and access to daily functions? Do their systems add value with reporting and analytics? By providing your merchants with feature-rich, flexible POS systems, you'll help strengthen a long-term business partnership.