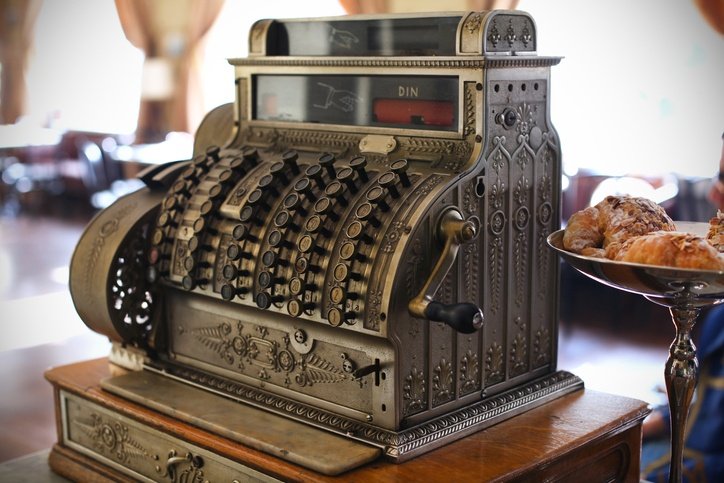 Resale, Recycling, or Disposal: Options for Obsolete Equipment
In the POS industry, change is accelerating, and this means retailers are turning over POS equipment faster than ever. For the most part, older equipment simply can't keep up with EMV security requirements, new payment methods, and changing retailer preferences.
Thanks to competition and plentiful market supply, new POS equipment is both inexpensive and feature-rich. While this puts great options into your merchants' hands, it results in a growing pile of discarded terminals, printers, PINpads and peripherals. So, what options do you have for all that obsolete equipment?
Resale Outside the Box
Resale options for used POS equipment in restaurant/retail are limited - after all, there's a reason equipment became obsolete. But if you look beyond retail, there are some viable options. Refurbished equipment can be a good solution for closed loop settings such as EBT or healthcare. Alternately, providing equipment to overseas markets is another option, although since EMV rates in most parts of the world are even higher than the US, you'll find limited options for terminals.
Merchant Owned Equipment
Your merchants may be tempted to make a few bucks selling used equipment directly or to a third party wholesaler. A quick Google search of "sell used POS equipment" will turn up plenty of leads, but also some major concerns.
While eBay and Craigslist are fine choices for printers, cables and cash drawers, be sure to tell your merchants that reselling their terminals and PINpads on these forums is a really bad idea. POIs contain sensitive account and customer information. Merchants can't chance this data landing in the hands of hackers. Before reselling equipment, merchants must take the steps to properly erase the data in their devices. However, we all know that compliance is not going to be 100%. Considering the low resale value of POS devices, it's probably not worth the risk.
Recycling and Disposal
In the realm of electronics, recycling and disposal go hand in hand. You can find various e-waste recyclers online. Look for companies that advertise R2 certification, a set of stringent guidelines for electronics recycling. Sometimes, used equipment can't be recycled. When considering disposal, two separate and crucial functions must be considered: secure data disposal and responsible hardware disposal. At CDE, we even offer secure obsolete equipment recycling or disposal as a part of our tailored solution agreements.
Hardware Disposal
Remind your merchants that throwing their old devices in the trash can is not a valid disposal option. Many municipalities ban trash disposal of e-waste. Batteries can corrode, and circuit boards can contain toxic chemicals such as lead, cadmium, and mercury. If thrown into a landfill, these substances can leach into groundwater and cause contamination.
Urge your merchants to check local ordinances for the proper disposal of e-waste. Remember that many manufacturers such as Verifone provide secure terminal retirement services. Get in touch with your account rep, and see what's involved in setting up this service for your merchants.
Don't Forget the Data
Data security doesn't stop when you unplug a terminal. PCI standards for end of life disposal require that devices be blown out prior to disposal. All sensitive data must be erased, from encryption keys to operating systems. For merchant-owned equipment, it's important for payment service providers to help walk merchants through this process.
For inventories owned by the payment service provider, there are a number of third party sources that can handle secure disposal in bulk. Make sure your vendor meets all compliance standards, and can provide you with a certification of destruction for each serial number to confirm disposal.
Obsolete POS equipment is a fact of life for payment service providers. As turnover continues to accelerate, dealing with old equipment will become even more of a priority. By researching your options for resale, recycling and disposal, you can keep used equipment from aggravating your merchants or overwhelming your warehouse.
in Industry News, Equipment, Best Practices