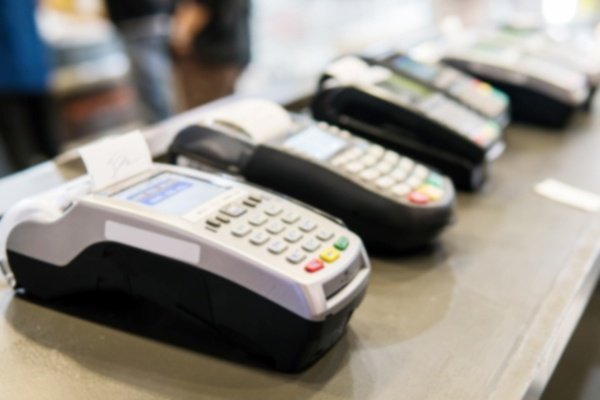 Repair for the Future: Equipment That Knows When Something's Wrong
What's the fastest way to lose a merchant's business? Equipment downtime. Never mind your competitive rates and good customer service. If broken equipment leaves your merchants dead in the water, they'll be quick to jump ship.
Obviously, the best way to prevent merchant churn due to equipment failure is to keep it from happening in the first place. And the great news is, there are several tools in the market that enable payment service providers to do just that. With the right solutions, your installed POS equipment can practically monitor itself.
Mobile Solutions
mPOS is at the forefront of both reliability and proactive maintenance. With wireless real-time communication about equipment status, PSPs can step in before problems derail productivity. As an added plus, wireless mPOS terminals cut out transaction failure due to traditional wireline connection.
Even if your retailers primarily use wirelines, remind them that investing in wireless connectivity may be beneficial. Backup M2M connectivity can provide redundancy in case of primary network failure.
Automated retail is a great example of self-monitoring technology in action. Smart vending machines provide real-time inventory alerts and maintenance notifications. With this information, PSPs can help merchants keep their installed equipment running at 100%.
MDM Software
SAAS developers have made it easy for PSPs to monitor merchant equipment remotely. Mobile device management software is a great option for both wireless and tablet based POS systems. With this software installed, you can push files, make updates, send announcements to your merchant's screen, and monitor equipment function. Click here for our breakdown of MDM capabilities.
At CDE Solutions, we use MDM software to manage installed equipment for a number of clients. While a quick Google search will give you several MDM products, personally we recommend SOTI MobiControl.
Manufacturer Solutions
Many manufacturers have stepped into this market need, offering estate management solutions with great options for customization and scalability. Some useful software-based solutions include Verifone HQ, Ingenico Estate Manager, Pax TMS and EloView.
Maintaining a merchant's POS goes beyond terminal health. It's just as important to prevent failure of printers, barcode scanners, and much more. Revel Systems has taken an interesting approach with Revel Guard, a small monitoring device that plugs into a merchant's POS system. This little device monitors an impressive range of POS functionality, and notifies the merchant and Revel of problems ranging from low printer paper to network WiFi problems.
Trade It In
Despite careful monitoring, the fact remains that as equipment ages, chances for failure will increase. Just as you can't expect an old car to never break down, your merchants can't expect old equipment to run indefinitely. From the very first, educate your merchants about the need to regularly update their devices. Considering the rock-bottom prices of new equipment these days, that shouldn't be a hard sell.
Plan Ahead
The best way to prevent equipment failure is to use all the tools at your disposal in the market. Choose equipment that offers intelligent features, manage your equipment remotely with appropriate software tools, and keep your merchants on a regularly scheduled plan for equipment upgrades. By following these three steps, you can keep your merchants at maximum productivity and profitability.
in Industry News, Equipment, Technology, Best Practices