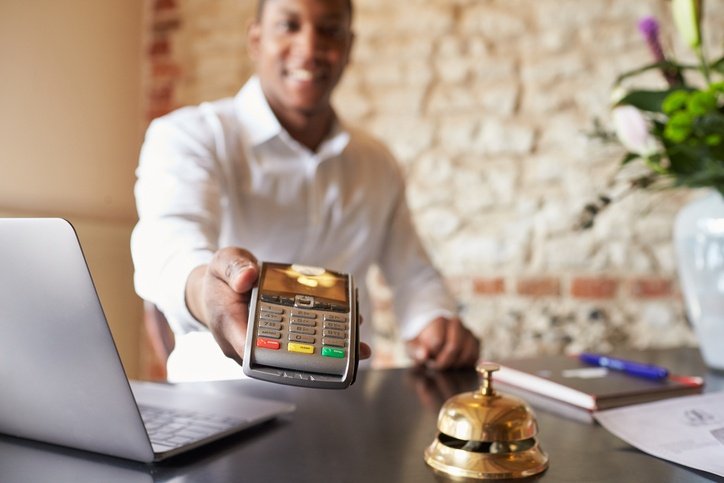 Cut Merchant Churn With Marketing Services
Merchant churn: it's an ugly reality for payment service providers. While it varies by market to market, studies show that at least 12% of merchants change payment providers every year. That's an awfully expensive statistic, as the cost of acquiring a new merchant is three times the cost of retaining one. Fortunately, there's light at the end of the tunnel. Bundling merchant marketing capabilities into the POS is a great strategy to cut attrition.
Added value services are nothing new - most tablet POS systems advertise a variety of features to help small businesses grow. But what many people don't realize is merchant marketing is the golden ticket to build loyalty.
Small businesses face a constant struggle - managing the day to day, while also trying to build for the future. Most business owners lack the expertise or the time to focus on marketing. This presents a challenge: while a strong marketing plan is crucial to success, it's also the last thing on a business owner's priority list.
Integrating a marketing platform into the POS provides a great solution. By providing effective marketing strategies and making them easy for store owners to implement, payment providers can make a measurable impact on merchant profitability.
One example of successful marketing integration is found with iMobile3 and marketing expert Bluume. Bluume developed an award-winning digital marketing platform which was then integrated into POS software to allow merchants to control their marketing directly from their POS. With Bluume's tools, business owners can look inward to manage every facet of their social media presence from Facebook to Yelp, and look outward to provide customers with targeted marketing, such as beacon-based promos, loyalty rewards and much more. It's easy for business owners to use, and likewise easy to see results.
Results are going to keep your merchants with you. Too often in our industry, payments can be seen as a commodity. If merchants don't see any compelling reason to stay with a provider, they'll likely chase the next cheap offer.
Remember that marketing services are a great way to differentiate your business from the competition. By providing your merchants with a marketing platform that is easy to use and truly brings results, you'll build loyalty. Take some time to examine the various marketing platforms available in the payments industry to determine which services best meet the needs of your merchant base. At CDE Solutions, we'll be glad to help point you in the right direction.
By cutting merchant churn, you'll be free to focus your efforts on bringing in profitable new merchants, instead of simply trying to replace the ones you've lost. Merchant marketing capabilities can be a key aspect of your attrition strategy.