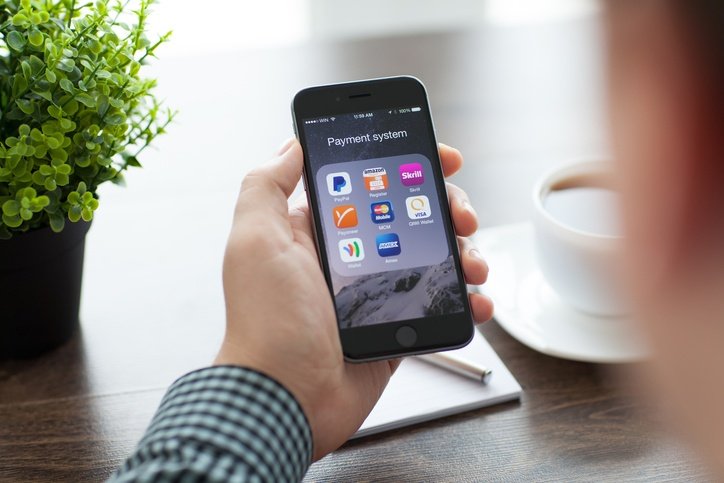 Are Mobile Payments a Threat to POS Business?
At the start of 2018, we're seeing a major shift in the way consumers view payments. Mobile payments, especially P2P and P2B, have hit the mainstream. New user-friendly apps provide greater speed, flexibility and payment options than ever before, and consumers can't get enough. P2P transaction rates have risen 55% over the past year, and they're expected to double in 2018.
Payment service providers must realize that consumer expectations for P2P and P2B have extended into traditional POS payments as well. Let's take a quick look at where the market stands, and how these changes will impact retailers.
The Back Story
P2P payment growth is a classic success story: someone saw a market need, and designed a product to meet it. Granted, in the first few years, the market was miniscule. Venmo, the early leader and a solid P2P platform, was limited by its appeal to only a small segment of the millennial population. But it didn't take long for the possibilities of P2P to catch the eye of larger players. Once Facebook got on board offering P2P through its Messenger platform, P2P finally started to gain major momentum. Paypal promoted its Friends and Family service, reinforcing the image of P2P as a solid payment option. Now, P2P has reached the market saturation to become a social norm. Consumers trust it as a dependable, standard payment method.
Of course, the next natural step beyond P2P is P2B, and this is also an area where mobile payments shine. P2B payments offer small businesses the option to provide flexible payment methods to their clients, with little to no effort on the backend. There's no merchant account, no POS hardware, and relatively low fees. What's not to love?
Case Study
Jennifer Terry, owner of Looms and Lighting, specializes in the sale of antique Persian rugs to clients in the Atlanta area. As a new business owner, her time is taken up procuring rugs, networking, attending shows, and helping clients. To handle payments, she's turned to Paypal. Terry says, "It's so easy. I just send my clients an invoice by text or email, and they can pay me instantly. It makes my recordkeeping easy too."
Are Mobile Payments a Threat?
Yes and no. At first glance, it might seem that mobile payments could seriously eat into traditional POS margins. However, that's not where the threat lies. Mobile payments remain best suited for small volume retailers. Most of these retailers already use alternative payment methods such as Square instead of traditional POS devices. As retailers grow in transaction volume, they will find that there's no substitute for the customization and control of a personal merchant account with purpose-designed hardware.
The risk lies in retailers ignoring the features that have made mobile payments so popular. Consumers have demonstrated that they value, appreciate - and most of all - expect their payment methods to be easy, flexible and quick. It's absolutely essential that payment service providers guide their retailers toward POS solutions that meet these priorities. And the good news is, there are a lot of options out to do just that, from tablet systems to traditional terminals. By keeping consumer priorities in mind, you'll be able to help your retailers succeed in a rapidly changing payments environment.
in Industry News, Best Practices