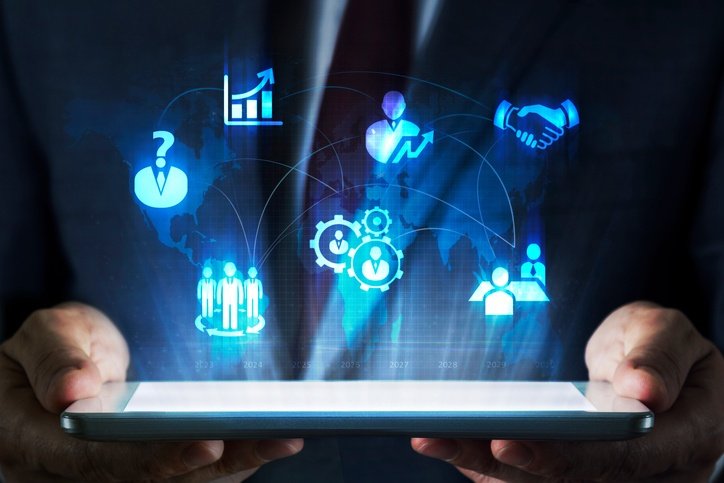 6 Ways Remote Access Makes POS Management a Breeze
When dealing with a frustrated retailer, troubleshooting can be tough. How many times have you wished you could just reach through the phone and do it yourself? In fact, what if you could access your retailers' POS tablets anytime, anywhere with the touch of a button? Well, now you can - instantly and securely.
Mobile device management software is a fantastic (and underutilized) asset for payment service providers. MDM gives you 24/7 remote access to your installed base of POS tablet systems. Not just for help desk support, MDM benefits every step of the merchant management cycle, from deployment to initialization to customer service.
If you're looking to manage your merchants' devices more effectively, MDM is a smart choice. Let's talk what exactly MDM can do for you, and how you can implement MDM for your business.
1. MDM Simplifies Deployments
The benefits of MDM begin even before deployment, as merchant equipment is being readied for the field. Your hardware support partner sets up a profile for each client, installing the remote access software and the suite of apps you want your merchants to have. Your equipment ships out fully loaded with everything your merchants will need. And with chain of custody tracking, you can rest assured that your merchants' equipment is intact and uncompromised.
2. MDM Eases Initialization
The goal of MDM is to make new merchant initialization as close to a plug-and-play experience as possible. When a merchant calls for installation support, your support team will log on to the device remotely, viewing every screen at the same time as the new merchant. This makes training easier and more effective, getting your new merchant relationship off to a smooth start.
3. MDM Gives You Control
Remote access allows you to manage your merchants' tablets in real time. You can see every application loaded onto the device, monitor network connectivity, battery levels, and push files and content. You can even push reminders directly onto the tablet screen - such as something as simple and crucial as "plug in your tablet."
4. MDM Maximizes Productivity
Your merchants need to focus on making money, not updating software or dealing with equipment problems. With remote access, you can handle the legwork of device maintenance and updates for them.
5. MDM Protects Your Merchants
Limit your merchants' risk of malware or hacks by controlling the apps installed on their devices. MDM allows you to whitelist and blacklist all apps, making it easy to control how tablets are being used. By essentially turning the tablet into a kiosk, it can function exactly as needed, without extraneous applications and the risk factors that go along with them.
6. MDM Keeps Tablets Secure
Security is always a concern for payment devices. MDM addresses this by employing containerization, a set of protocols that strictly regulate the functionality of the software. There is no risk of data theft through remote access, because the MDM container remains completely separate from and cannot access the payment functions of the terminal.
Getting Started
To implement MDM, PSPs can choose one of two routes: purchasing and managing a system yourself, or partnering with an MDM-equipped third party for hardware, deployment and help desk support. Consider which method makes more sense for your business. Do you have the time, labor and expertise needed to go the DIY route, or does it make sense to partner with an outside expert?
Choosing a Support Partner
Many PSPs find that it makes more sense to outsource the management of their equipment base to a qualified third party. Any support partner you consider, such as CDE, should meet these specifications:
PCI compliant storage and shipping
MDM software such as SOTI MobiControl
IT customization for real time access to your data
24/7 merchant help desk support
Your merchants trust you to keep them running at 100%, all the time. MDM software is a terrific tool to enable you to do just that. With remote access, you can optimally configure your merchants' tablets, maintain the terminals with updates and notifications, and provide superior customer support. In today's always-on world, remote access is a smart part of your merchant support strategy.