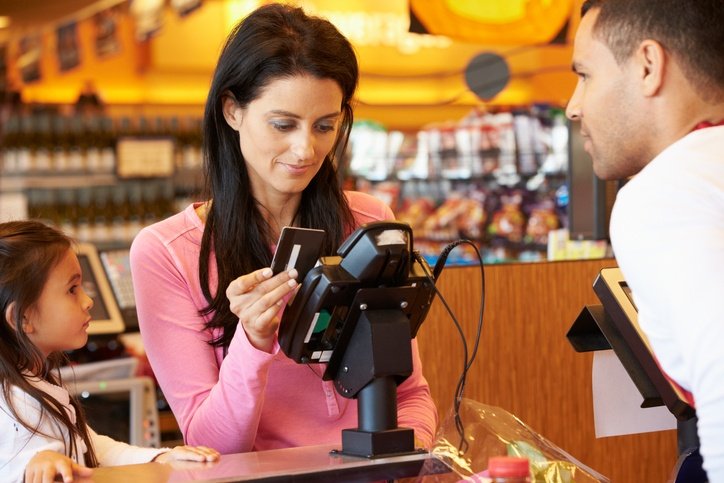 Merchants Want Control at the Point of Sale
Over the past several years, the POS hardware industry has been entirely disrupted. Instead of conforming to rigid, inflexible POS systems, retailers are demanding control and choices at the point of sale. And manufacturers have delivered.
How did we get here? Tablet POS systems are almost entirely to blame (and thank!) for this control revolution. In the old days, manufacturers could get by with offering limited, one-size-fits-many transaction systems. Retailers were expected to bend themselves and their operations to the system's demands. But POS tablet designers saw an opportunity. By leveraging hardware flexibility and application specialization, they rolled out a completely new approach to POS. Retailers responded with a resounding yes.
This shift toward a customer-first, intuitive approach has spread to all parts of the point of sale, from hardware to software to peripherals. Merchants are voicing their preferences, and looking for payment products that meet their needs. Payment service providers would do well to pay attention:
Retailers Want Mobility Payment terminals have come untethered from the checkout counter, as more and more retailers are realizing the benefits of mobile devices. From line busting, to quicker table turnover, to enabling transactions outside the brick and mortar storefront, mobile devices make sense for many retailers. In fact, the mobile device market is growing at a rate of 19% annually, much faster than any other segment of the transaction processing industry.
Retailers Want Intuitive Use Consumers love touch screens. They're user friendly and intuitive. In fact, it's exactly these features that have propelled POS tablet systems to market prominence. By displaying customized touch screen menus, retailers don't have to enter complicated key sequences to access terminal functions. It's much more user friendly. In fact, touch screens have proven to be so very popular that they've expanded beyond tablets. Now you can find touch screens on mobile devices, countertop terminals, even PIN pads. Payment service providers should definitely support a wide variety of touch screen devices as part of a well-rounded equipment portfolio.
Retailers Want All-in-One Solutions Clunky terminal boxes and coils of cables are a thing of the past. Today's retailers value a streamlined aesthetic, with plug and play compatibility for a wide variety of peripherals. You can find tablet based all-in-one solutions for many retail settings. However, tablets are not appropriate for every business. Even in traditional or multi-lane retail environments, it's still quite feasible to provide retailers with the style and usability they value. Consider POS hardware that is uncomplicated in appearance, clear in functionality, and compatible with a wide variety of off-the-shelf peripherals.
Retailers Want Added Value POS terminals are not just for transaction processing. Instead, retailers expect their POS systems to add to the value of their business. Payment service providers are in a prime position to help retailers maximize this opportunity. With today's open APIs and touch screen systems, branding has never been easier. PSPs should work with your retailers to help them incorporate branding into the point of sale. Integrated loyalty programs are another valuable opportunity with today's POS systems. By helping your retailers develop and implement loyalty programs, PSPs can make a measurable impact on customer retention and sales.
In the POS market, retailers demand payment systems that meet their needs and add value. With today's flexible, customizable POS systems, payment service providers are in a great position to provide exactly that. Take a careful look at the POS solutions you offer. Make sure that your services and equipment portfolio provide the flexibility, ease of use, and added value opportunities that your retailers require. You'll keep both your retailers and yourself on the path to success.