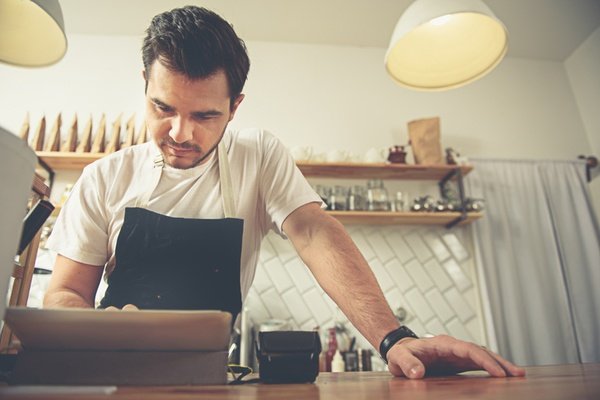 5 Most Important Characteristics of a QSR POS
Today's consumers are always on the go and the Quick Serve Restaurant, or QSR, business model is seeing a lot of growth. The restaurants that cater to this style of dining are always looking for technology that will help make their service faster, more convenient, and more efficient. Now, POS systems and peripheral devices are making it easier than ever for restaurateurs to see success and keep their customers happy. But what are these QSR owners and operators looking for in the ideal POS solution?
Speed
You might be thinking "Duh", but really there is more complexity to the concept of speed than some may realize. Solution providers should ensure that not only can payment transactions be completed quickly, but also that every other function that the POS is capable of happens quickly. Restaurant employees should be able to utilize the equipment to its fullest extent without worrying that business will be held up.
Customization
Nearly every industry has been left with no choice but to embrace and promote customization, the QSR sector is certainly no different. Customization should be introduced in nearly every aspect of a POS solution from the menu build to the loyalty program to the time clock. Customization is not only a benefit for QSR customers, but the restaurant itself.
Versatility
A QSR POS system should be flexible enough to accommodate a wide range of transactions and situations. With the quickness required to have a successful restaurant, the QSR POS should have the allow for changes as needed. This could include menu changes, price changes, inventory adjustments, and more.
Visibility
Like any business, the people working in a QSR rely on internal systems to tell them what is happening in the business. The right POS system should allow employees to see where orders are in the process, where orders need to be, what is happening from a financial standpoint, and more. With the right visibility, QSRs can continually optimize service to guarantee success.
Mobility
It seems we just can't say this enough: mobile is the way of the future. Your POS solution is best suited for the modern day QSR if it can be used away from the checkout counter or cash wrap. With mobile POS options, restaurants can cut down on lines and wait times, which allows them to handle even more customers per day.
The QSR business is still growing and evolving. As you are considering which POS solutions to bring to market, you should be taking QSR needs into consideration. While you may be able to accommodate quick serve restaurants with a one-size-fits all POS system and set up, a solution that has been optimized for this type of business has much greater value.
in Equipment, Technology, Best Practices