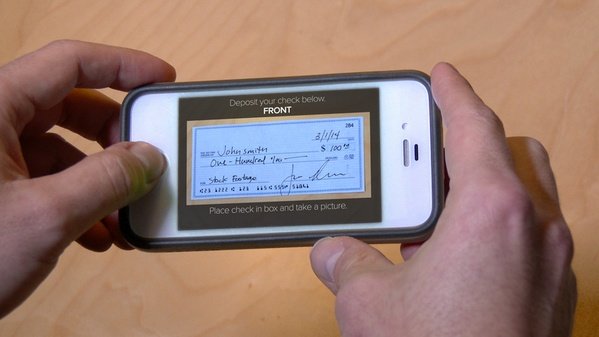 Fintech is Changing the Way We Bank
Fintech has infiltrated nearly every aspect of our lives and is disrupting the way consumers think about their money and how they spend it. It's no wonder that consumers are also changing the way they think about managing and storing their money as well. Banking has come a long way from the days of waiting in lines at the branch and sending deposit slips through a tube. Now the same way consumer demands for convenience and customization are driving retail solutions, they are also driving the revolution of banking as we know it.
ATM Technology
ATMs are one of fintech's first big wins. The ability to access accounts at any time of day or night and avoid a monotonous trip inside the branch was something consumers needed and appreciated. Now, consumers' desire for even more control and personalized banking experiences has led to all of the following developments:
NFC Capabilities: Consumers can used their mobile phones to begin a withdrawal and use NFC technology to verify and complete the transaction at the ATM.
Facial Recognition: In Macau, China, casino ATMs require facial recognition to withdrawal funds in an attempt to combat fraud.
Customized Experience: Banks are implementing machine learning technology that can make a customer's most common transactions quicker and easier to enact.
Customer Service Changes
Fintech innovation has not always been specific to hardware or software involved in financial transactions. Banks are taking advantage of the latest technology to allow consumers to accomplish more and solve their issues without going into a branch. Not only are financial institutions integrating more functionality into their online and mobile banking platforms to lessen the need for teller assistance, some have begun using artificial intelligence to help accommodate consumers. With chat bots, banks and other financial institutions can save time and money by limiting the use of live customer service representatives.
Innovative Lending Options
One of the most popular topics of discussion when it comes to fintech and banking is the evolution of lending methods in today's financial landscape. As more consumers seek convenience in everything they do, it's no wonder that they're embracing new ways to borrow money as well. Now, companies like LendingClub are offering peer-to-peer lending. Instead of going to a bank and having their credit score and financial standing evaluated, consumers can apply for a peer-to-peer loan on LendingClub by submitting a story about why they are in need of funds.
Fintech's influence on lending has ultimately led to faster approvals and funding. By leveraging large amounts of data points, lenders are able to better determine the risk involved in making a loan to a consumer, or even a business. Perhaps the biggest opportunity in fintech and banking collaboration, the latest lending technology spans from automated underwriting to enhanced security for borrowers and evolution doesn't seem to be slowing down anytime soon.
Virtual Trading
The stock trading industry is certainly no stranger to technology and online capabilities. Now, in attempt to get Millennials involved in stocks and trading, fintech firms like Robinhood are rolling out platforms that take the excitement away from Wall Street offices and into the palms of our hands. Robinhood is a free app that allows users to buy, sell, and trade free of charge. With the app's paid membership, users can make large investments and even be active after hours.
Still, the more serious stock traders aren't a fan of mobile trading, citing several limitations as barriers to adoption for big investors. These more seasoned traders prefer multiple large desktop screens, and access to the number of charts and reports they need to make their best bets. Some fintech players think virtual reality is the answer. Innovators at Comarch are already working on virtual reality technology that would allow even more realistic visualization of personalized charts and reports, and even meetings with advisors.
Keys to Success
Banks are under great pressure to ensure they are delivering consumer solutions that make life easier. Millennials, the generation with the highest population, are two to three times more likely to leave their financial institution. Every day, more consumers are looking for financial institutions that provide them the most flexibility and convenience. The banks that can't keep up with the demand for innovative options are sure to fall even further behind and likely become extinct. Although challenges exist in offering the latest in fintech products and services, banks must collaborate with those creating opportunities for growth to give their organizations the best chance at survival in an increasingly complex financial industry.