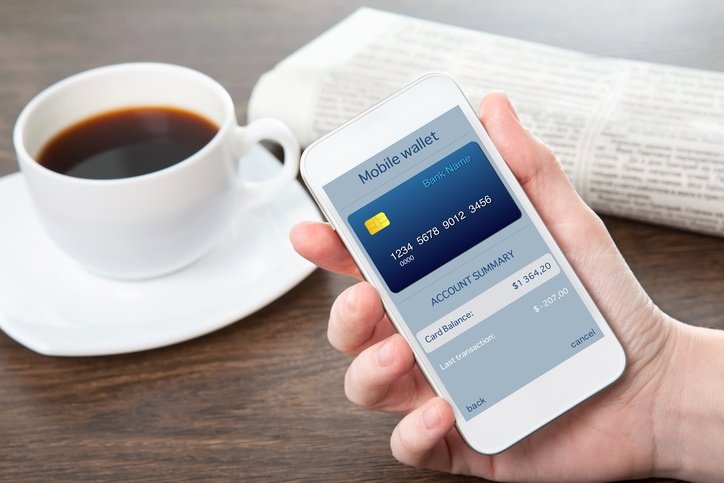 Digital Wallets Build Radical Partnerships
Integration is the theme is today's payments world, and nowhere is this more evident than digital wallets. In the realm of tap and pay, consumers are enjoying an expansive mix of payment sources and added value services. Not only are these innovative partnerships fueling the growth of tap and pay, they're building cooperation and collaboration among payment services.
Tap and pay technology provides a terrific avenue for digital payment innovation. NFC transactions are convenient, fast and secure. And they're becoming an increasingly common option, supported by over 35% of US retailers. Despite this, consumers have been reluctant to embrace contactless payments. As it turns out, it requires more than speed and security to change a consumer's shopping habits. It takes significant added value.
Payment providers have met this challenge by integrating smart new features as well as multi-channel payments into their digital wallet products. Let's look at how the Big Three (Apple Pay, Android Pay and Samsung Pay) are working to provide consumers with an indispensable digital payments solution.
Apple Pay Adds P2P Funding
Apple continues to innovate by expanding the payment options for Apple Pay. This fall, Apple is launching Apple Pay Cash, a P2P payments app, built to integrate with its Apple Pay product. With Apple Pay Cash, iPhone users can send money to one another from directly inside the Messenger app. Funds received can be stored as account value in Apple Pay Cash. Since Apple Pay Cash can be loaded as a payment account within Apple Pay, consumers are able to use Apple Pay Cash to fund any tap and pay retail transaction. It's a great way to bridge the gap between P2P and P2B.
The Motley Fool notes, "Apple's biggest advantages are its ability to deeply integrate the service across its expansive portfolio of products and services combined with the sheer scale of its user base." This integration provides major value for consumers. Consumers can rely on their Apple device to download apps, buy online music, pay for groceries, and reimburse a friend for concert tickets - all from the same familiar platform. With the integration of Apple Pay Cash into Apple Pay, consumers will enjoy a frictionless way to connect their P2P funds to real world usability.
Android Pay Supports International Money Transfers
In the Google marketplace, Android Pay offers unique payment advantages for consumers. In addition to the typical array of debit, credit and store cards, Android Pay supports various nontraditional payment sources. For instance, Android Pay is integrated with WorldRemit, an international money transfer service handling 74% of mobile money transfers worldwide. Mobile money transfers are big business, as the US itself remits $135 billion globally per year. By integrating WorldRemit into Android Pay, US consumers will find it even easier to send money to family and friends worldwide.
Android Pay Integrates With PayPal
On the domestic front, the news is just as exciting. Google and PayPal have formed a partnership to add PayPal a supported payment source to Android Pay. This gives PayPal's 197 million users an easy way to use PayPal for both online and retail transactions. At this time, retail purchases must be funded from PayPal account balances, rather than linked cards or bank accounts, as with online purchases. But it's a major step in the direction of payment flexibility for consumers.
Samsung Pay: Something for Everyone
Samsung Pay continues to be an under-appreciated payment resource for US consumers While it's the least known, it's arguably the most versatile. Samsung Pay supports NFC transactions at tap and pay terminals, but it's not limited to them. It can also be used at mag stripe or EMV chip terminals, through a proprietary technology known as Magnetic Secure Transmission (MST). MST simulates a traditional card swipe. Just as with NFC, consumers need only to hold their phone close to a terminal in order to complete a contactless payment. It's just as quick and just as secure.
Samsung Pay offers a useful stable of supported payment types. In addition to all the usual suspects (major card issuers) Samsung Pay supports the widest variety of merchant gift cards. And best of all - PayPal is also integrated into Samsung Pay. Unfortunately, consumers have been slow to understand the benefits of Samsung's MST technology, so this versatile payment resource continues to be underutilized.
Proximity payments have gained major momentum, growing from $3.5 billion in 2014 to $118 billion in 2018. Innovation in digital wallet partnerships is a key factor driving this growth. By supporting traditional payment cards and seeking out nontraditional payment sources, digital wallet providers have created an indispensable tool for consumers. As consumers grow increasingly comfortable with tap and pay technology, digital wallets can expect to reap enormous growth in both users and profitability in the future.