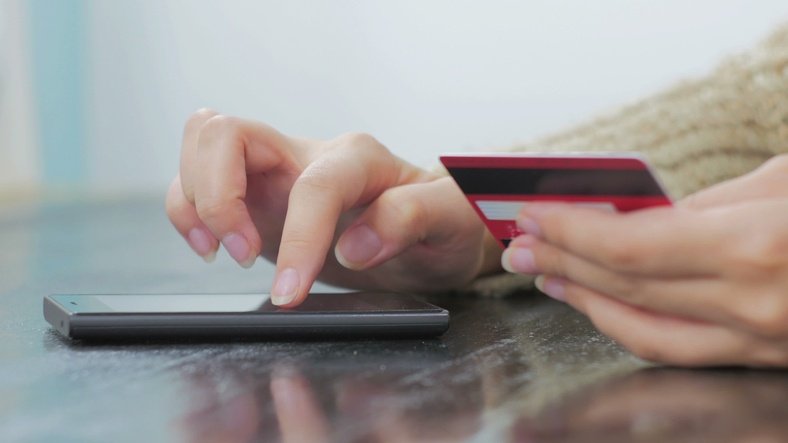 3 Partnerships Revolutionizing Payments
Payment services are finding that collaboration is the key to gaining market share in an increasingly crowded and complex playing field. By seeking out innovative partnerships, payment service providers are finding enormous market opportunities. These three partnerships are game changers in the areas of retail, ecommerce and money transfers
1. Samsung and PayPal: Joining Retail and Ecommerce
In the US tap-and-pay market, most of the talk centers on Apple Pay. However, the most cutting edge developments in mobile wallets are actually found with Google's mobile wallet, Samsung Pay. Unlike Apple Pay, Samsung Pay is not limited to NFC terminals. Instead, it can be used with virtually any retail terminal, from NFC to mag stripe and EMV terminals. Samsung Pay uses a technology called magnetic secure transmission (MST) that enables it to communicate with almost all terminals (there is still occasional difficulty with iPad based systems.) CNET explains, "The phone emits a magnetic signal that simulates the magnetic strip found on the back of a credit or debit card." This makes it an incredibly versatile payment tool for consumers.
As with all mobile wallets, Samsung Pay users can load various credit and debit cards onto their account. But Samsung takes it a step further with its latest payment partner, PayPal. Samsung Pay has made a deal to add PayPal as a supported payment account. Thus, the 200 million PayPal users, who were previously limited to online purchases, can now use their account balances to pay for virtually anything at checkout. And remember, because Samsung Pay is not NFC-limited, this means access to the vast majority retail POS terminals throughout the world.
2. Social Media and Payments: Building Engagement
Not content with the "like" button, social media developers are using payments as a way to increase customer engagement with their platforms. Now, consumers can settle up with a friend via P2P, and even purchase the latest home good or fashion trend, without ever leaving the app. And as 7 out of 10 Americans use social media, building engagement means impacting a very wide audience.
By partnering with P2P payment services, or in some cases, developing their own proprietary systems, social media platforms make it seamless for consumers to transact debit-to-debit payments. Previously, users had to move to a separate P2P service like Venmo or Square Cash. Now, it's more convenient. Facebook makes it easy to send payments through its Messenger service. With the popular app Snapchat, users can send instant payments as "snapcash."
Top social media platforms, Instagram and Pinterest, take a different approach. These apps are designed to display and advertise curated visual images, so it makes sense to integrate ecommerce options for consumers who wish to "Buy Now." With these apps, consumers can either purchase within the app, or they're instantly redirected to the appropriate order page on the seller's website.
Integrating ecommerce into these platforms has had its speed bumps. For instance, Facebook Stores, the option to buy within a retailer's FB page, never took off. And Twitter found that purchase buttons weren't worthwhile. But for platforms that depend on the heroic visual image, like Instagram and Pinterest, it's a perfect fit.
3. FIs and Zelle: Rebranding P2P
P2P payments have grown faster than anyone anticipated. Experts predict 126 million mobile P2P users by the year 2020. Up to this point, most P2P payments have been facilitated by a hodgepodge of options such as Venmo, Google Wallet or Square Cash. Now, FIs have decided to step into the P2P payments game, offering one consolidated payments product, Zelle.
Zelle (formerly ClearXchange) is a P2P payments service supported by 30 major US banks. Rebranded and released in June 2017, Zelle has come out strong. Due to its wide network of participating banks, Zelle is instantly available to 86 million mobile banking customers. This gives it a far greater reach than its nearest competitor, PayPal-owned Venmo.
Zelle removes the twin hurdles of finding and activating new users. Gaining new users has been the primary limit to growth for P2P platforms. This makes sense - consumers only need to join platforms that their friends currently use. After all, there's no point downloading a P2P app if you've got no one with whom to send or receive money. But even if consumers downloaded a P2P app, they still faced the pain point of tediously typing in data to set up their accounts. Not so with Zelle. Since Zelle is already a featured option in most mobile banking apps, there's no additional work required to get started. With 86 million participating consumers, it's highly likely that consumers will find their friends and colleagues already linked on Zelle.
From trendy social media platforms to serious bank transfers, new partnerships continue to bring innovation and change to the way consumers move their money. By adding value for end users and profitability for developers, these collaborations make the payments world a very exciting place to be.