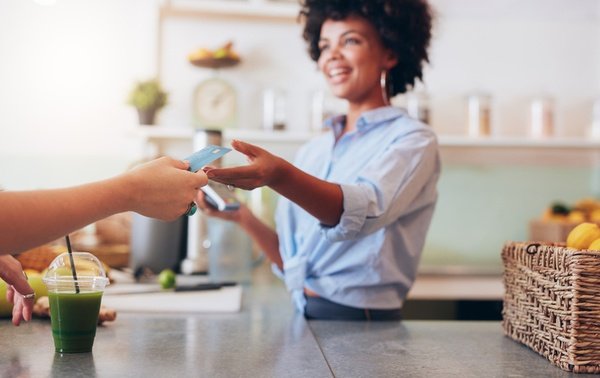 The Value of Prepaid Cards: An Overview
Over the years, the use of prepaid cards across the world has continued to become more prevalent. Today's consumers use this payment method for a number of reasons, from a lack of nearby banks to budgeting efforts. In 2015, the FDIC reported that 9.8% of U.S. households used prepaid cards. In 2016, researches said they expected the money loaded onto these cards to reach $112 billion by 2018. Even though this method of payment is nowhere near the point of becoming a predominant form of payment in the U.S., it is not something that payment providers and merchants should ignore.
A Unique Demographic
In the wake of the recession, prepaid card use experienced its largest growth rate and has remained a popular option for those who want to control spending, debt, and fees since then. In 2015, 61% of U.S. adults bought prepaid cards. Recent studies have found that as more people turn away from the more traditional financial services and turn toward mobile payment options, prepaid card use is growing.
Prepaid cards are most popular among specific demographics of people:
Millennials
Unbanked/Underbanked
Those with low/no credit
Mobile payment users
Although these groups of people are the most likely to be frequent prepaid card users, the population of the U.S. consumers that use the cards at least once per month is very diverse, as are the type of purchases they're making.
Security Concerns
Prepaid payment methods have also become a popular option for consumers who are becoming increasingly concerned with the amount of security breaches and the data that can be associated with credit and debit cards. Prepaid cards give these consumers freedom from carrying cash, the ability to use ATMs, and the ability to shop online without the risk of having their personal and financial data stolen. Although there is no personal identification method for prepaid cards, the reduced risk of exposed personal data that could be stolen in a breach is also a plus for the businesses accepting the cards.
How Merchants Can Benefit
Merchants who sell gift cards or prepaid options specifically for their business have the opportunity to grow their loyal customer base. Consumers who frequently use prepaid cards are regular customers of the establishments where they can purchase, reload, and use these cards. What's more, store specific cards guarantee that the consumer has to return to your store to use the prepaid card and will likely end up spending more. Consumers who choose to use a store-specific prepaid card can typically avoid some of the more expensive fees associated with general use prepaid cards, making them a popular choice.
Technology Matters
To accommodate the consumers using prepaid cards for their purchases, merchants must be equipped the right payment technology solution. The ideal POS solution will include gift card issuance and acceptance capability without hassle to the consumer or merchant. CDE's partner, iMobile3 has developed best-in-class software that can help payment service providers and their merchants serve prepaid card users as usage continues to gain popularity.
in Industry News, Technology, Best Practices