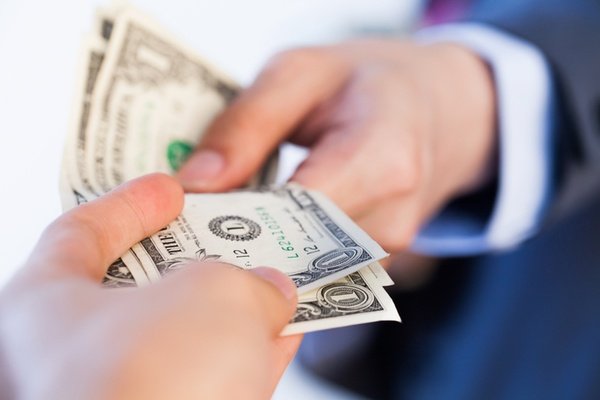 A Cashless Society? Not Yet.
Technology is evolving at an exponential rate and the way that consumers view cash is changing with it. As new methods of payment become available, consumers are adapting the way they shop and spend their money. In recent years, many payments industry reports have said that cash will soon be extinct and payments by way of plastic or other virtual methods will take over. However, industry experts have found that cash is still king for many of today's consumers.
Who's using cash?
While tech-savvy millennials are often thought to prefer electronic payment options, U.S. Consumer Payments Outlook Through 2020 by Packaged Facts found that 38% of people in the 18-24 year old demographic prefer to use cash. Interestingly, this was the largest share of people who prefer cash. Still, nearly a quarter of all other age groups reported that they also prefer to use cash for payments.
What are the reasons for using cash?
Many consumers who report preferring cash to other payment methods cite four main reasons:
Security – consumers want to avoid having their identity and financial data stolen in security breaches.
Debt concerns – consumers say that using cash makes saving and budgeting easier, especially for large purchases.
Convenience – with cash, consumers can reduce the likelihood that their payment would not be accepted or that errors will prevent them from paying.
Anonymity – consumers have found that because cash is not connected to their personal identity, they can avoid being a part of big data or targeted marketing.
Where do people use cash the most?
Packaged Facts' report found that cash is usually used in:
Gifts and P2P transfers
Government/non-profit purchases
Food and personal care supplies
Auto/vehicle related purchases
Although cash has remained a relevant payment method, it has been noted that the majority of cash spending is for transactions under $25. For this reason, small businesses likely won't be seeing a decline in their customers' cash payments anytime soon.
What does the future of cash hold?
ATM company Cardtronics' Health of Cash Study clearly stated that "A cashless society is a myth today and for the foreseeable future". Their 2016 report on payment behavior and cash use stated that 23% of consumers were using cash more frequently than the year before.
As the payments landscape evolves, more and more consumers are welcoming the ability to use a mixture of payment methods and to have choices. Although Millennials use electronic payment methods like cards, mobile wallets, and retailer apps, they still consider cash the easiest way to pay.
Merchants and their payment service providers should avoid moving toward a one-dimensional payment solution for consumers, and instead look toward solutions that offer several choices. It's understandable to assume that as digital payments become more refined and consumers become more comfortable, they will become the norm. However, now is just too early to turn away from traditional payments, especially cash. Consumers, especially millennials, say they see the future of payments as bright…and still including cash.