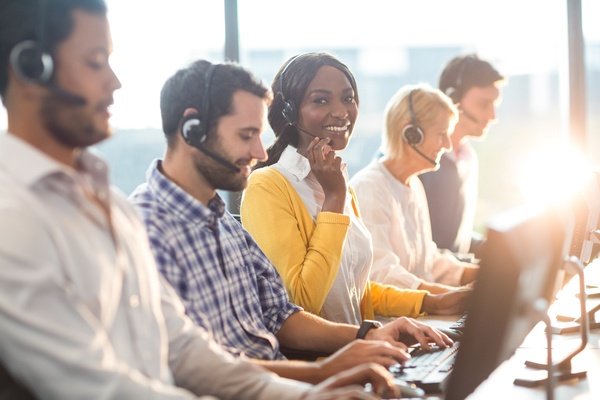 5 Benefits of Having a Great Call Center
Setting up, staffing, and managing a call center is no easy feat. However, when done right, this department of your business could make all the difference. Whether you decide to host an in-house call center or outsource, you could enjoy all of the following benefits:
Improved service quality
With a good call center, you can ensure your merchants are receiving a high level of service whenever they call. Call centers allow merchants to get help with their equipment while they are still in the field. By staffing your call center with people who know your equipment and software well, you're ensuring that the merchant can have many problems resolved over the phone, rather than having their equipment repaired or replaced.
Better customer retention
Happy customers are much less likely to leave. With a high-quality call center, you can guarantee top-notch service and an experience that will keep your merchants satisfied. The personal touch of speaking with customer service representatives on the phone is important to many consumers and can keep merchants happy even when something's wrong.
Better insight
Call centers give your business the ability to better understand what merchants like and don't like. Call center representatives can easily gather and record feedback that could be invaluable to making important business decisions right away and well into the future. Merchants will enjoy knowing that their feedback is being captured and making a difference.
Higher return on investment
A call center is a great way to make sure your business is getting more "bang for its buck". Call centers can easily triage merchant issues, whether technical or not, and resolve many problems over the phone. With a great call center, you can avoid the following:
Merchants who leave for another company out of frustration
High volumes of equipment being sent back to be repaired or replaced
Equipment that is broken or thrown away by a merchant dealing with what could be minor technical difficulties
This means that your company can enjoy a much higher return on investment in merchant acquisition and equipment costs over a longer period.
More growth opportunity
With dedicated call center representatives, your business has the power to leverage direct customer communications. After a customer has had a positive interaction with a representative of your company, they are even more likely to continue spending money with your business. In appropriate situations, merchant service reps can even take the opportunity to up-sell or cross-sell an existing merchant.
in Industry News, Best Practices