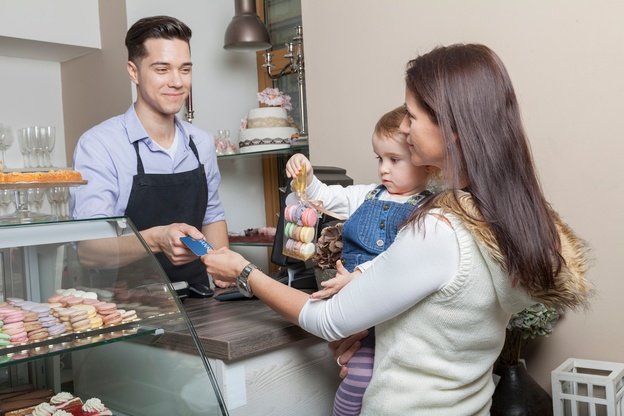 Loyalty: Developing an Effective Program
An effective loyalty program is a must-have for today's retailers. To remain relevant, retailers of all sizes must be able to provide their customers with an engaging, personalized shopping experience. As a payment service provider, you're in an ideal position to help your retailers develop a strategy that is most beneficial for their business model AND their customers. By understanding the principles behind an effective loyalty program, you can guide your merchants toward loyalty success.
Why Loyalty?
Consumers have spoken. With 3.3 billion loyalty memberships1 in the US alone, it's clear that loyalty programs are popular with consumers. Loyalty memberships in nearly all categories, from drugstores to travel, are continuing to increase every year. 75% of businesses with loyalty programs note positive ROIs2. Despite this, only 67% of retail businesses offer loyalty programs, which means that the remainder are leaving money on the table. Many payment service providers offer loyalty marketing in their merchant services portfolio. If you haven't already began developing your own loyalty software product, now is a great time to consider it. It's smart to make sure your merchants understand just what loyalty can do for them.
Loyalty programs are a unmatched tool for customer engagement. In the short term, loyalty programs increase basket sales and help bring in new customers. In the long run, loyalty programs are proven to increase customer retention, a top goal of any retailer. Research shows that the top 1% of customers generates as much profit as the bottom 50%3. With a customized, effective loyalty program, your merchants can be sure to keep those profitable customers.
Loyalty is not just a "me too!" product. It's one thing to offer a loyalty program, but another thing entirely to actively engage your customers. Loyalty is more than just another program. Instead, it should be part of your merchants' strategy for the overall customer experience. Colloquy notes that, "loyalty programs must meet customers' needs, enhance their lives and change as they change. Smart loyalty operators understand their programs as part of a holistic customer experience and embrace innovative technology to deliver seamless services and interactions.1" Urge your merchants to consider how loyalty strategies can serve their brand's purpose.
Options for loyalty can be overwhelming. It's important to consider which types of promotions meet the needs of your particular consumers. 41% of consumers expect offers that are personalized and relevant to them.4 Encourage your merchants to be innovative in reaching out with personalized promotions via email, text, and geolocation, as well as Twitter and Facebook posts. The greater the effort your merchants make in customizing promotions, the greater the returns for all parties.
Creating an Effective Program
Loyalty programs are extremely popular with consumers. In fact, the average American household has 29 loyalty memberships1 in a variety of categories. This sounds like great news, until you look more closely. Of those 29 memberships, consumers are actively in just 12. Consumers judge more than half of loyalty programs to be not worth their time. What can your merchants do to make sure their loyalty programs meet consumers needs? The answer is simple: make it clear, make it easy, and make it rewarding.
We've all experienced the frustration of enrolling in a loyalty program, only to find confusing rules, aggravating product exclusions, and incomprehensible point redemption. Those programs get kicked to the curb as quickly as possible. Forte Consulting states, "Best-in-class programs strive to ensure rules are easy to understand, points easy to earn, benefits easy to obtain. The more transparent and well-communicated the program, the more successful it will be.3" Work with your merchants to make sure that their programs are straightforward, and their rewards are relevant to their consumer base.
Starbucks is a great example of a loyalty program that has succeeded on all three measures: clear, easy and rewarding. Customers appreciate the simple rules and ease in accumulating stars (points). And of course, the redemption - free food and drinks - is a perfect match for their enrolled customer base. Finally, Starbucks' program has been enormously profitable for the brand. In the program's inaugural year, 2013, Starbucks saw a 26% rise in profit, and an 11% rise in total revenue.2"
Loyalty programs offer an ideal opportunity for your retailers to differentiate themselves from their competitors, and to provide the personalized touch that today's consumers expect. However, merchants are generally busy running their businesses. Most don't have time to become marketing experts. Payment service providers are in an ideal, trusted position to help these merchants develop effective loyalty programs to reach their customers. And remember, loyalty is a two way street. Helping your merchants develop their loyalty strategies just happens to be a fine strategy for your business too.
Sources
"Colloquy Customer Loyalty Census." Colloquy.com, 02-09-15.

https://www.colloquy.com/latest-news/2015-colloquy-loyalty-census/
"2016's Most Important Customer Loyalty Statistics." Social Annex. Eliza Fisher. 02-05-16.

http://www.socialannex.com/blog/2016/02/05/ultimate-customer-loyalty-statistics-2016/
"Ten Common Mistakes To Avoid." Forte Consultancy. 02-28-11.

https://forteconsultancy.wordpress.com/2011/02/28/loyalty-programs-gone-wrong-–-ten-common-mistakes-to-avoid/
"Infographic: Understanding the Future of Loyalty in Retail." ICLP. 08-02-16.

http://www.iclployalty.com/resources/understand-the-future-of-loyalty-in-retail/#downloadPdf
in Industry News, Technology, Best Practices