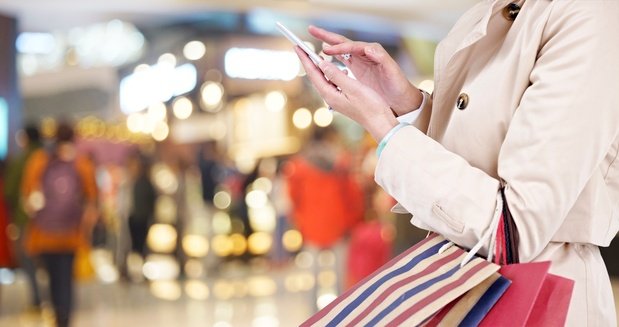 Loyalty: Guide Your Merchants to the Right Solution
As a payment service provider, your retailers view you as a trusted partner. By assisting your retailers in developing a loyalty marketing strategy, you can become a partner in profitability as well as payments. Many payment service providers offer branded loyalty programs, an excellent strategy to increase merchant loyalty and profitability. However, even if you don't have an in-house loyalty solution, you can still provide expert guidance to get your merchants on the right path for loyalty success. Let's look at some effective ways retailers of all sizes may structure their loyalty programs.
First Steps
Loyalty is not a one-size-fits-all solution. Before launching any type of program, your retailers need to consider how loyalty fits into their long-term marketing strategies. And most importantly, retailers must understand what motivates their customers. Your retailers need to know who their customers are, and what they value. Without this understanding, even seemingly simple marketing messages can backfire. Take personalization, for example. Personalization can be a slippery slope. Most Millennials and Gen K consumers appreciate personalized offers. On the flip side, however, 16% of consumers find personalization to be creepy and invasive1. Retailers need to know how their customers lean on this and many other metrics, in order to create promotions that resonate, and not repel.
In the world of loyalty marketing, there are several ways that programs can be structured. Each of these frameworks can provide unique ways of reaching customers.
Proprietary Programs
Proprietary loyalty programs, representing a single retailer, are the most traditional type of program. Proprietary programs can range from simple member discounts, to comprehensive solutions that integrate tiered rewards, digital promotions and mobile payments. Most multi-site chains offer proprietary loyalty programs, and most of them are loaded with features and benefits.
Many of us are familiar with loyalty standouts like Starbucks, CVS and REI. These companies have hit the mark by providing targeted rewards, with point systems and benefits that resonate with their particular consumers. Starbucks is famous for its generous dispersal of free food and drinks to loyalty members, a policy which gained the brand a 26% rise in profit the very first year. CVS ExtraCare, with over 70 million members3, offers coupons based on a shopper's history, cashback on purchases and prescriptions, and even remote prescription refills via barcode scanning. REI offers one of the more unique loyalty programs on the market. For a one-time fee of $20, REI loyalty customers receive a lifetime membership. In addition the usual mix of discounts and freebies, REI members receive an annual dividend check from the company2. There are many different ways to structure loyalty programs, and a countless variety of benefits to provide customers.
The great news is, loyalty programs are not limited only to large corporations with unlimited budgets. Smaller retailers can provide the same level of sophistication by partnering with white label loyalty providers.
Essentially, white label providers do all the legwork in setting up a turnkey loyalty program, loaded with options including stored value/closed loop, coalition, tiered rewards, and pretty much anything else a retailer could ask for. With white label providers, your merchants can access a full range of customer analytics and personalized promotions, from emails to push notifications. White label loyalty programs are designed for easy API integration into your merchants' existing platforms. iMobile3*, a provider of mobile payment application platforms, offers PassMarket, a white label loyalty product that permits merchants to create fully customized loyalty programs. White label products are a great solution for merchants who want a highly sophisticated, integrated loyalty product.
Coalition Programs
Proprietary programs are time tested and effective, but they're not the only way to go. Your merchants could consider joining a coalition loyalty program. Coalition loyalty programs allow consumers to earn points and redeem them across multiple channels. Coalition rewards programs are increasingly popular with both consumers and retailers. Consumers enjoy the flexibility and speed in earning points in a group of multiple retailers. Participating companies enjoy a value-enhancing partnership, with enhanced brand exposure, status boosts gained by alignment with top brands, and ultimately, increased frequency of purchase.
Coalitions can be as designed as simple cross-branded solutions, such as grocery store points that can be redeemed for discounts at gasoline retailers. Shell fuel stations offer this loyalty solution in partnership with several grocery chains, including Kroger, Stop and Shop, and BiLo. Some retailers may consider creating locally-focused coalition programs, which can be easily organized and implemented by companies such as Loyalty Gator.
On the other end of the coalition spectrum, we see massive alliances such as Plenti. Plenti is an especially popular coalition loyalty program. Its members are spread across a wide range of markets, from Nationwide car rentals to Macy's department stores, and even all the way to digital provider Hulu. Plenti allows point redemption in brick and mortar stores, as well as hundreds of online sites. Because of the large number of enrolled retailers, consumers are able to earn points much more quickly than in standalone programs. And points earned quickly are points quickly redeemed.
Other coalition loyalty programs are organized by industry, such as restaurants, travel and airlines. And even within these categories, we are seeing some interesting coalitions develop. Some hotels are aligning with fuel stations, which is a fairly expected alliance. Other hotels are taking it a step further by adding Amazon.com credit, airline miles, and even points toward cruise ship excursions. With a little footwork, you are sure to find an alliance program that fits your retailers.
Loyalty Clubs
Some merchants might want to offer a simple loyalty option for their customers, without developing a branded program. These merchants might consider joining a loyalty club such as Belly. Belly is a loyalty service that differs from traditional proprietary programs, in that consumers interact with the Belly brand, rather than the store brand. Customers can swipe their Belly card at a participating retailer, and earn points to be used at that retailer. Belly provides enrolled merchants with an in-store Belly tablet to handle loyalty logistics. The service records and stores point balances, and notifies the retailer of any applicable promotions or discounts due at time of transaction.
Emerging Platforms
As a complement to a proprietary or coalition program, your merchants might consider the benefits of participating in emerging loyalty strategies. Emerging platforms are a quickly developing segment of the loyalty market, with strategies that maintain a very different focus than traditional programs. With emerging platforms, the focus is on the consumer, not the brand. As more than 13% of loyalty memberships6 fit into the category of emerging platforms, this market is certainly worth investigating.
Traditional loyalty programs seek, of course, to develop loyalty to a particular brand (no surprise there.) Emerging platforms, on the other hand, place an emphasis on organizational neutrality and promoting value for dollars. Emerging platforms are commonly seen in travel - consider Expedia, Priceline and Orbitz. While traditional retailers may object to these associations for devaluing the brand they have carefully sought to nurture, it's obvious that this priority has struck a chord with consumers.
Traditional loyalty programs focus on the long-term view: building a customer relationship and earning points over time. Emerging platforms take a different approach, with a focus on immediate rewards. Online coupons, rebates, and daily deals are some of the promotional methods used by emerging platforms such as Groupon, Living Social and Ebates. Participating in these promotions is an excellent way to bring first-time customers in the door, and research shows that these promotions typically convert 31% of new customers into repeat customers7.
Determining the Next Step
Loyalty is one of the most exciting and rapidly developing segments of retail. The rewards it provides, to consumers and retailers alike, make developing a smart loyalty strategy essential. Help your merchants decide whether launching a proprietary program, joining a coalition membership, or participating in emerging platforms (or perhaps all three!) will help them engage their customers most effectively.
Sources
"Customer Loyalty Statistics." Access Development. Brandon Carter. 8-18-16.

http://blog.accessdevelopment.com/customer-loyalty-statistics-2016-edition#membership
"Best Loyalty Reward Programs." Review Journal. May 25, 2015.

http://www.reviewjournal.com/business/money/cvs-target-21-best-loyalty-rewards-programs
"CVS Has The Formula for Continued Outperformance." Forbes. Trefis Team. 6-14-13.

http://www.forbes.com/sites/greatspeculations/2013/06/14/cvs-has-the-formula-for-continued-outperformance/#4d00ab1f777b

"The Faster Way to Rewards." Choice Hotels. Accessed 11-13-16.

https://www.choicehotels.com/choice-privileges
"US Gets FIrst Cross Brand Loyalty Program." USA Today. Hadley Malcolm. 03-18-15.

http://www.usatoday.com/story/money/2015/03/18/first-cross-brand-loyalty-program/24904995/
"Emerging Platforms: A New Species in the Loyalty Jungle." Chief Marketer. Dennis Armbruster. 10-2-15.

http://www.chiefmarketer.com/emerging-platforms-new-species-loyalty-jungle/
"The Effectiveness of Groupon." Digital Buzz. 2-21-11.

http://www.digitalbuzzblog.com/infographic-the-effectiveness-of-groupon/
*CDE Solutions is support partner for iMobile3.
in Industry News, Technology, Best Practices