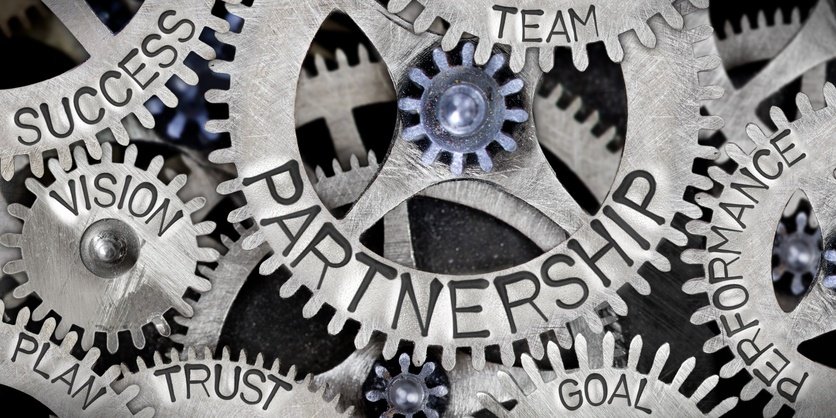 "We Don't Do That:" 7 Non-Payments Partnerships to Consider
Building market share in today's fast-paced and tech-intensive economy requires a multi-faceted approach for nearly every vertical. However, busy merchants often don't have time to think outside the box. Our industry is filled with innovative service providers, but finding the time to research what's out there is just too much for most merchants.
Payment service providers are in an ideal position to help. You've already earned your merchants' trust. Consider diversifying your merchant services portfolio to add the programs your merchants desperately need for growth.
By doing the legwork to establish a portfolio of additional services and programs, you can present your merchants with valuable solutions to help them improve their efficiency and profitability. Think about the sorts of partnerships that would benefit your merchant base, and contact some providers to develop partnership programs. Here are 7 partnerships you might consider:
1. Marketing Services: An effective marketing strategy should include loyalty, targeted promotions, and an active, engaged social media presence. Providers like Bluume can connect and manage all these programs PLUS payments with their sophisticated tablet POS system.
2. Merchant Lending: It can be hard for small businesses to qualify for affordable loans. By interviewing and vetting lenders, you can play a vital role in connecting your merchants to the capital they need for major renovations, improvements, and more.
3. Payroll Innovations: New payroll methods can solve a real pain point for store employees: cash shortfalls before payday. With providers such as Instapay by Even, employees can access their wage earnings early, at no cost to their employer. This service is more than just fluff: for the 78% of Americans that live paycheck to paycheck, it can make all the difference in helping them move toward financial stability and avoid the trap of predatory payday lenders.
4. Omichannel Experience: To compete with online giants, brick and mortar retailers need to incorporate the tools of the trade. Software providers such as Tulip bring omnichannel functionality to your merchants' fingertips. Services include mobile checkout, order online/ship to store, real-time inventory management across multiple locations, and enhanced product information for store workers.
5. Buying Groups: There's power in numbers. By joining buying groups, merchants can significantly increase their purchasing power and leverage for pricing. Look into the trade groups represented by your merchant base, and determine which associations could be beneficial to your retailers. From the HTI Buying Group for home goods retailers to Allied Marketing Group for foodservice, there's a buying group for every industry. By presenting your merchants with curated, applicable discount programs, you can make it easy for them to join and take advantage of better pricing.
6. On-Demand Delivery: Delivery is not just for pizza anymore. More and more retailers are partnering with local ride share providers to deliver purchases, as well as offer free customer rides to the store. Your retailers can partner with services like Instacart for groceries, Uber Eats for food delivery, heck, there's even Minibar for on-demand liquor delivery (we never said it was a good idea.)
7. Bells and Whistles: When it comes to increasing foot traffic in store, the sky's the limit. Consider offering the following products to your merchants:
ATMs
Bill pay kiosks
Western Union money transfers
Package pick up/drop off
Wait, Don't Go!
Do these options sound like too much work to you? There's no doubt that establishing partnerships will require some time and effort. But think of it this way: you're doing the work upfront so your merchants don't have to.
Your merchants already trust you with their most precious financial assets. If you can present them with established, valuable programs to help them improve their businesses, it's an easy yes. And by helping your merchants diversify and expand, you'll deepen your own role as a trusted partner.
in Industry News, Technology, Best Practices