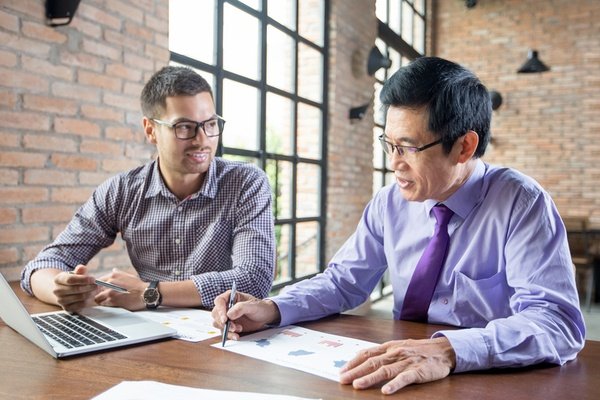 Want to Know What Your Merchants Want? Ask Them!
We've written plenty of times before that it's important to be constantly thinking about your merchants' experiences when dealing with your company. Whenever making decisions for your business, their needs and wants should be front of mind. The challenge involved in this is having the most helpful information about your merchants. Of course, you could rely on market research available from other sources, but why not make the effort to gather your own insights? Gathering information from your merchants is probably easier than you think. Here are our suggestions for collecting feedback from merchants about their preferences and the demands of their customers.
Regular Surveys
A lot of people have a negative view of the survey because, let's face it, they seem like a little bit of a hassle most of the time. However, there's no denying that when people feel strongly about something, they won't mind voicing it. Also, incentivizing your merchants with something special could help push them to take a small action like completing a quick survey.
The key to successful surveying is timing. Because we're all bombarded with so much messaging all day, you must make sure you are communicating strongly the value that the survey has while also being considerate of the merchants' time and patience. Try a survey of your merchants once a year or even quarterly. Also, make sure the questions are easy to read and answer, and that the survey is not too time consuming.
Sales Meetings
Your sales team talks to merchants all the time. Make sure they're listening more than their talking. They should be taking note of the feedback they get, and the demands merchants have, especially the ones your company can't yet meet.
Push your sales people to become part time investigators. They should aim to be experts in the industry and have their eye on the trends, the pitfalls, the challenges, and the gaps. A great sales team that does all of this well should be able to give you great insight into what your merchants need and want.
Post-Support Feedback
One of the best times to get feedback from your merchants is after you've helped them with an issue. Chances are, they're going to be really pleased with the assistance they've received and ready to share any feedback they have. Besides asking how they feel about your service, take the opportunity to ask about what services, features, or technology they are wanting or interested in learning more about. After you've gotten their feedback, they'll likely feel appreciated as well.
Onboarding
Once your new merchant has completed onboarding and activation and is successfully processing transactions on their new device, you could take the opportunity to get some more information from them. They can provide insight into how the process could have been better, the reasons they chose your company, and more. Try not to overload them with questions at this point, as you want them to enjoy their new services from your company.
Cancellation
No one likes to think of their merchants leaving, but the fact is that some of them will. Don't let a merchant's departure be a complete loss. If a merchant chooses a different company, make sure you ask why and any suggestions they have for improving your service. Even if a merchant is simply closing their business, take advantage of the opportunity to gain information from someone who used your services for some extended period. These people will likely reflect on the entire time they interacted with your business, not just one small segment of time.
in Industry News, Best Practices