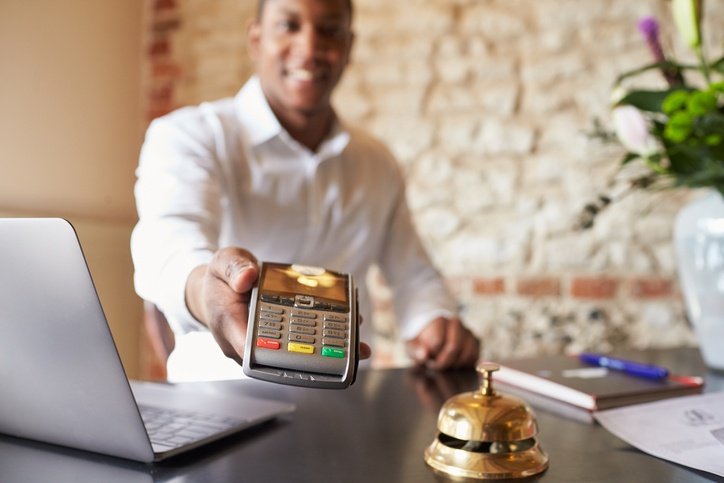 Combat Complexity in New Merchant Provisioning
As POS payment options grow more complex for merchants, so do initial deployment requirements. New merchant kits might contain anything from wireless terminals and bluetooth printers, to accessories like tablet stands and fingerprint scanners. And considering the rate of change in payments, what we're deploying today may look completely different from what we'll be sending out a couple years from now.
Future Proof Your Portfolio
So where are retail, restaurant and hospitality payments headed? We know the overall trend is toward hardware simplicity and software complexity. Merchants want simple, intuitive POS equipment loaded with feature-rich software options, such as cloud-based business management apps. Because of this, mPOS wireless and tablet systems are two of the fastest growing verticals in merchant services. It's wise to consider these trends in planning your portfolio.
Meet Expectations
To attract new merchants and retain the ones you have, it's important to regularly refresh your product line. POS manufacturers and software developers are churning out new products and payment technology at an impressive rate. Conveniently, this means payment providers always have a selection of exciting new products available. Invest in forward-looking manufacturers that can provide both the dazzle and sleek functionality your merchants want.
Manage Complexity
Complexity and payments go hand in hand; keeping your merchants happy means managing this complexity from the very beginning of the merchant relationship. Accuracy in deployment is crucial. When you've gone through the effort of recruiting and screening new merchants, the last thing you want is to sabotage the relationship with a shipment mixup. Unfortunately, it's all too easy for that to happen.
Outsource for Accuracy
Payment service providers face a real challenge in managing the sheer number of moving parts for merchant kits, let alone handling programming and security requirements. Because of this, many PSPs prefer to outsource merchant provisioning to support partners such as CDE Solutions.
When looking for a support partner, consider these 6 critical questions:
Does this vendor provide secure storage?

Does this vendor follow PCI recommendations for equipment downloads, from number of staff required for supervision all the way to tamper-evident shipping?

Can this vendor provide branded merchant welcome materials and instructions?

Can this vendor offer discounted pricing on popular equipment and accessory items?

Can this vendor provide open integration with your IT systems for real-time inventory management and order monitoring?

Can this vendor provide phone training and 24/7 help desk support?

If remote access monitoring is involved, does this vendor offer a semi-integrated or fully-integrated solution? And can they provide documentation showing they meet the associated security standards?
Prepare for Success
Merchant services is highly competitive. More and more, we're seeing a consolidation of services into a handful of acquirers backed by major FIs. To strengthen your position, it's important to examine your niche in the industry, plan for where you want to be in the future, and then choose the products and support partners that will help you get there. By future proofing your portfolio and optimizing merchant onboarding, you can ensure an unbeatable value proposition for your customers.
At CDE Solutions, we guarantee that your merchants have the devices and accessories they need without the hassle of acquiring and storing them on your own. Learn More
in POS Equipment, Best Practices