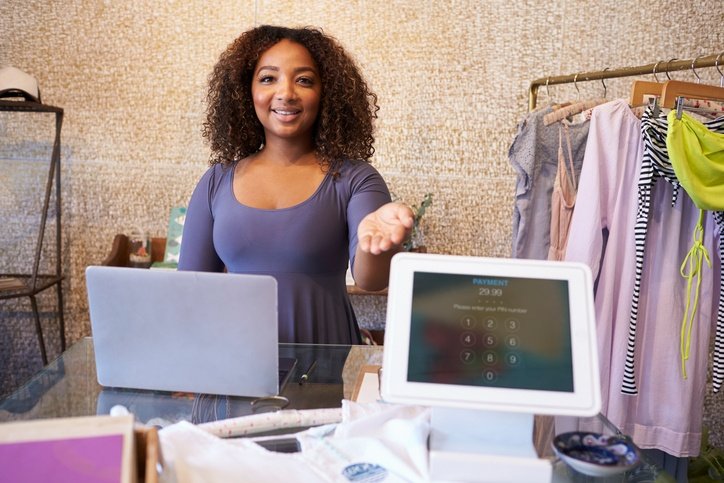 7 Keys to Choosing POS Tablets
There's no denying it - tablet POS systems are hot. In fact, this market is so lucrative that, at press time, over 50 manufacturers and software developers have gotten in on the game. That's a lot of choices to sift through. So how can payment service providers choose which tablet systems to offer your merchants? Let's take a look at 7 key considerations.
1. Designed for a Commercial Setting
When looking at tablet systems, you'll notice two very different approaches: systems using off-the-shelf tablets vs. purpose-built tablets. At first glance, off-the shelf tablets, such as an iPad or Android tablet might seem like a great cost-savings option for your merchants. However, keep the end use in mind.
Consumer tablets often can't stand up to the rigors of a commercial setting. Your merchants might be better served with a purpose-built tablet that's been designed for business use. Retail-hardened tablets are spill-resistant and shatterproof, two crucial considerations for delicate electronics.
You can find purpose-built tablets from:
2. Designed for Choices in Merchant Services
Many popular tablet systems (such as Square and TouchBistro) bundle hardware, software, help desk support and third party processing all together. While some merchants may prefer this arrangement over their own merchant accounts, many more will discover that it doesn't meet their needs after all. Third party processors can saddle merchants with exorbitant fees and sometimes-lengthy settlement times.
Fortunately, many of these popular systems also provide the opportunity for merchants to use their own processor and merchant account. Consider the following for flexibility in merchant services:
3. Designed for Integrated Applications
To get the most bang for your merchants' bucks, look for tablets that promote open API integration. APIs (application program interface) are sets of rules that govern how applications can share information with each other. Bottom line, if your tablet POS system has an open API, it will be easy for your merchants to customize their POS systems with additional useful programs. They'll be able to integrate accounting programs, marketing tools, business management and analytics, appointment scheduling, labor management and more.
Tablet systems with particularly high marks for open API functionality include:
4. Designed for Connectivity
Because tablet POS systems are designed to work with a wide variety of off-the-shelf peripherals, they're an easy way to future proof your merchants. Look for tablet systems that allow for all the different peripherals your merchants use day-to-day, including EMV readers, NFC/RFID readers, encrypted MSRs, barcode readers, fingerprint scanners, wireless cash drawers and more.
Connectivity for different merchant settings is also an important consideration. Look for tablet systems that offer several different connectivity options, including USB, WiFi, Bluetooth and 3G/4G.
5. Designed for Comfortable Communications
Merchants appreciate tablet systems that speak their language. Look for tablets that support the familiar operating systems your merchants already use, such as Windows, Android or iOS. More than just a preference, intuitive communications dramatically reduce the burden of employee training, resulting in increased productivity.
6. Designed for Cloud Control
In our online-always world, merchants appreciate POS tablet systems that allow them to access data from anywhere. Tablet providers have enriched their products with remote access to merchant systems, as well as cloud storage of software and data. This gives merchants effortless software updates and access to real-time analytics.
7. Designed for Security
In our hacker-prone world, it's imperative to provide your merchants with devices that support the most rigorous data security standards. Make sure that your tablet POS systems provide P2PE, EMV level 2, and TLS 1.1 or higher. In addition, make sure your merchants' business security practices meet PCI DSS levels.
Clearly, payment service providers can't afford to ignore the potential and popularity of the tablet POS market. Tablet POS systems are a great choice for so many settings, from retail to hospitality to restaurants. Compared to traditional POS configurations, tablet systems are generally inexpensive, versatile, and intuitive to use. By offering your merchants a selection of tablet systems, payment service providers can meet your merchants' needs today, and help future-proof them for tomorrow.