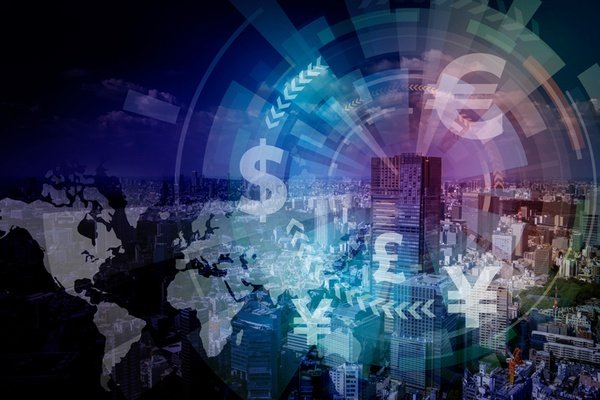 The FinTech Effect on B2B Payments
In recent years, consumers have been enjoying the fruits of innovation when it comes to new payment solutions like Venmo and Google Pay. And thanks largely to FinTech and cloud technology, more businesses are also beginning to streamline payment methods, especially B2B payments.
B2B payments reportedly exceed $100 trillion annually, thus faster transactions could significantly impact the flow of business in the U.S. and worldwide. Increasingly, companies are looking to minimize inefficiencies and risk, speed up turnaround, automate payment processes and embrace innovation.
FinTech Disruption
According to an Accounts Payable Now survey last year, nearly 75% of B2B payments were still being made by paper checks. Paper checks are an expensive payment method that is susceptible to slow manual processing and human errors. In 2016, the Association for Finance Professionals also reported that paper checks were found to be the most popular method of payment fraud.
Many FinTech start-ups are focused on a better user interface (UI) with their solutions. Today, FinTech companies, such as New York-based Boost Payment Solutions, are collaborating with financial institutions to provide more convenient and lower-cost B2B payment processing solutions. Reduced processing costs should save businesses millions annually that creates savings to be passed on to their customers.
Firms Making Waves
For Boost Payment Solutions, its B2B clients have reported as much as a 45% reduction in payment processing costs. The fast-growing company allows businesses that accept commercial card payments from corporate customers to integrate remittance data into their ERP platforms. The company also offers more B2B payment solutions including various virtual card programs and B2B credit card transactions that require no point-of-sale terminals, other hardware or software.
Another FinTech firm, MineralTree, created an Invoice-to-Pay process which eliminates the manual work of fulfilling check payments and instead uses electronic payment options, such as ACH transfers and virtual cards. MineralTree's process integrates with a company's accounting system and bank account to automate and expedite B2B payments.
MineralTree customers, such as Positive Coaching Alliance, say it cut invoice time in half by eliminating the need to physically signed paper checks. This technology also solved payment integration challenges between the organization's various office locations and increased efficiency across the organization.
FinTech companies like Bill.com, touts itself as the "first business payments network to help companies pay and get paid in a fast, simple and secure way." Bill.com's end-to-end payment solution automates B2B payables and receivables with ACH payments, digitized bills, approval tracking, among other features.
Bill.com reports that its payment solutions can save 50% of the time most small and medium-sized businesses spend processing payables. Bill.com says its network has connected a million companies and $25 billion in transactions last year.
Another firm, Finexio, created a B2B payment network for electronic commercial payments last year. The firm touts its service as a way to cut the high cost of paper checks, printing and mailing expenses that businesses incur. Finexio's "smart" technology converts paper payments into electronic payments for direct deposit.
Cloud-based platforms also help companies to consolidate interfaces and use fewer systems to complete transactions like fund transfers. Cloud-based payment solutions also allow businesses to avoid costly upgrades to local applications.
AribaPay is an example of a company that relies on a cloud-based solution and gives real-time status updates on B2B payments. It allows ordering, billing and settlement processes to be integrated between buyers and sellers. AribaPay, which is a partner of Discover Financial Services, provides a flexible, fast and secure way to make and receive business payments.
An Open Framework
More international and U.S. financial institutions are reaching out to third-parties to provide application program interface (API), which operates business software components and applications. Some finance experts believe that true progress with B2B payments will come once an open framework is adopted across the banking and finance sectors. Proponents of open APIs point to companies like Airbnb, Netflix or Uber as examples of firms that successfully seized opened industries.
Proponents of an open framework in banking say increased competition will improve the safety and security standards for financial institutions. For now, all trends point to ACH and digital payments as the next phase of corporate and B2B payment technologies.
Looking Ahead
These innovative companies and an open framework all seek to address the inefficient and expensive "pain points" that many businesses have identified when it comes B2B payments. Across various industries, more and more businesses are in need of streamlined solutions for accounts payables, accounts receivables, procurement, invoicing and more.
These new-age interfaces, automated workflows and the technologies that continue to emerge will be the driving force in creating faster and more efficient B2B payments. But maybe more importantly, the business community will have FinTech firms to thank for so much innovation and changing the way payments are managed.