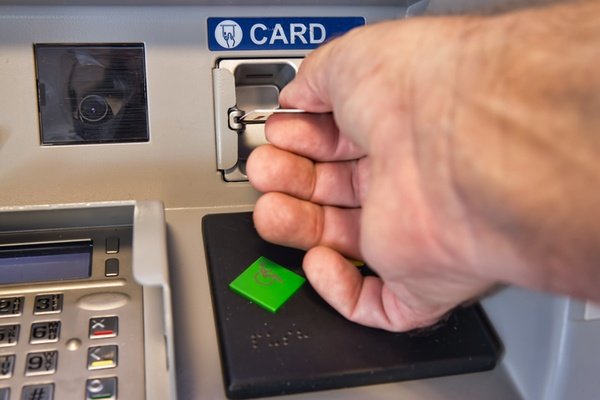 Looking at Accessibility in the Payments Industry
As the payment industry continues to evolve, it's important that businesses are making technology accessible to all consumers, including those who are disabled. As merchants seek options that allow disabled consumers to pay at their businesses, providers in the payment space are tasked with the innovation that makes this possible. Today, many of these companies are making accessibility a constant part of their mission and keeping it front of mind as they continue to develop and release their technology solutions.
Accessibility At All Points
Because the range of disability amongst consumers is so broad, the factors that must be considered when developing new technology and equipment are vast. What's more, the Department of Justice and Americans with Disabilities Act are requiring companies to accommodate those with disabilities to avoid legal issues. This, plus the complexity involved in processing payments means innovators are working harder than ever to make sure no one is left behind.
Mobile Capabilities– We all know our world has gone mobile and this is only becoming truer over time. Today's consumers expect mobile technology and expect it to work well for them, including those with disabilities. Since the ADA requires that mobile apps work for everyone, inclusion and accessibility in this technology is particularly important to avoid legal action. Developments like fingerprint security are making paying so much easier for those with impairments.
Hardware – The design of devices used in processing payment transactions is a constant factor when accessibility is being considered. As payment innovators aim to eliminate many of the traditional features like tactile keypads and attempt to add digital features, those with disabilities must be kept in mind. This has made the evolution of terminals, POS devices, and even ATMs a difficult one and even left some companies under scrutiny for using equipment that does not accommodate those with disabilities.
Software – The payment processing solutions that merchants are using should be developed to meet the needs of all consumers. This means that POS devices with options like voice prompts and different visual menu options are ideal for businesses that want to ensure the most seamless transactions for those with special needs.
Accessories – Again, accessibility must be considered in every aspect of the payment transaction and point of sale. This means innovators are looking into ways to make sure that equipment like terminal stands are making payment processing a positive experience for all.
Recent Developments
Apple pay
ApplePay, in particular, has a real advantage in accessibility. Because Apple's CEO is committed to accessibility in all the company's products and services, the app was developed without cost and profit as a primary concern. Users have said that the app, in conjunction with the iPhone and Apple Watch, are simply "accessible by design" rather than having an accessibility mode, inclusivity they appreciate.
Square
Square and LevelUp have both partnered with disability organization, the National Federation of the Blind of Massachusetts to leverage Apple technology that allows for voice prompts and even braille display on iPhones and iPads that are being used with Square Register, Square Wallet, anf LevelUp apps.
Cardtronics
Cardtronics launched their Accessibility Center of Excellence in November 24, 2014. This dedicated team has the mission of ensuring that all Cardtronics ATMs are enabled with an "industry-leading voice-guiding experience". After much litigation, this effort from Cardtronics meant the company was finally accommodating the blind who couldn't previously use their ATMs.
Stand Options
Companies like MMF are developing POS stands and mounts that meet ADA requirements for accessibility. MMF's wheelchair accessible terminal mount not only swivels and rotates, but also hinges downward (off of the counter) so those in a wheelchair can use the terminal properly.
Accessibility should be a priority of businesses of all sizes and in all industries. From a business' website, to the height of their store counters, accessibility must be considered at all times. By keeping this priority front of mind, merchants and payment solutions providers benefit along with the consumers they are able to serve. As the way we pay for our goods and services continues to evolve, innovators involved in all aspects of the payment process are tasked with making sure that no merchant or consumer is left behind.
in Industry News, Technology, Best Practices