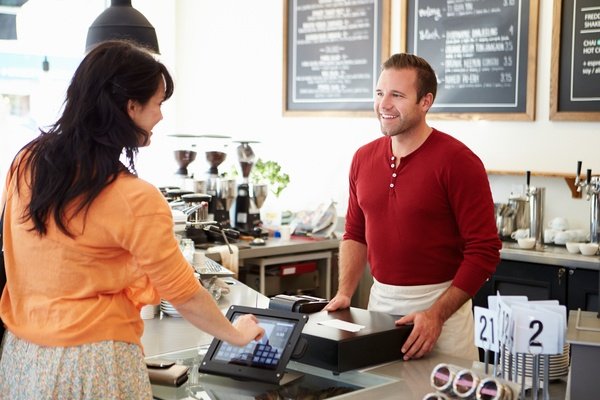 Spring Cleaning: Freshen Up Your POS
Spring is in full bloom and while many people might be cleaning closets or re-organizing their garage, the season could also be a great time for merchants to consider sprucing up their point of sale. While it is easy for businesses to become complacent, there is plenty of opportunity to be realized with even a simple update. POS upgrades range from small tweaks to total overhauls, all of which could improve the businesses and organizations that rely on them. Merchants should definitely be evaluating their current POS, weighing their options for upgrading, and taking advantage of the potential benefits.
Loyalty Programs
Merchants could take the opportunity to develop and implement a loyalty program into their POS system. Loyalty programs are a great way to leverage customer data and reward consumers for engaging with a business. When executed properly, loyalty programs have the power to not only increase sales, but also boost customer retention. With today's POS technology, including a loyalty program in POS software is easier than ever.
Go Mobile
Moving toward a mobile POS whether completely or partially is another great way to refresh a business' environment and experience. Mobile POS devices can be as small as a smartphone and allow merchants to cater to today's consumer, who is all about convenience.
Payment Technology
Consumers are becoming increasingly concerned with the technology they are using to process payments. With the growing adoption of EMV chip cards, NFC, and mobile payments, merchants should take the opportunity to upgrade their payment processing equipment and software as soon as they can to keep up with consumer expectations.
Security Enhancements
There's never a bad time to re-evaluate the security of a business' data and the data of their customers. Spring could be a great time for a merchant to take advantage of the POS industry's latest and most secure technology. Enhancing data and payments security measures is a great way for business' to win with consumers, who want to know that their information and identity is safe.
Consumer Interaction
Some of the industry's newest POS technology makes it possible for business' to put power back in the consumers' hands. Merchants could win with their customers by investing in new technology that allows consumers to interact directly with the POS. This innovative technology can allow consumers to make their own selections directly on POS devices and even input their own personal information, giving them the sense of personalization and control they demand.
New Accessories
While equipment like tablet stands, printers, and new cash drawers are often an after thought and rarely considered to make or break a business, merchants should take advantage of an opportunity to upgrade these items. There is value in having quality items that not only function well, but also contribute to a positive image of the business.