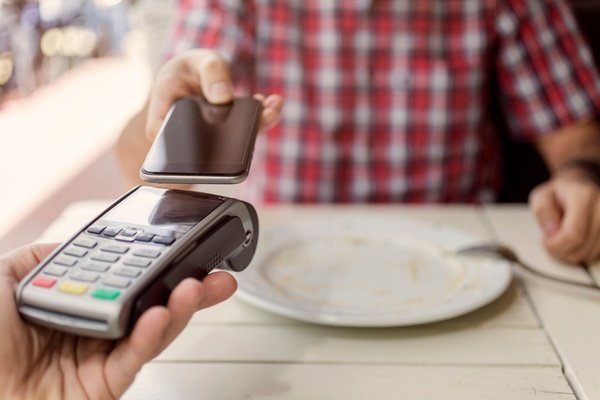 As the frequency and amount of credit and debit card payments increased throughout the 90s and into the 2000s, there were many small businesses that were left unable to maximize their profits due to the difficulty and expense involved with obtaining a card processing system. That's when a company called Square introduced their mobile phone software and hardware option for collecting card payments with a smart phone. Since then, many companies have introduced their own solutions for card processing that's affordable, easy to use, and most importantly mobile.
While turning a smart phone into a POS originated as a solution to the challenge of card processing prices, it also provided new opportunities to businesses that could benefit from more mobile options. Today, businesses of all kinds are enjoying the flexibility that a mobile POS affords them.
Taking Transactions Outside
Now, with mobile POS solutions, people can accept card payments outside of the typical retail or restaurant setting. This means that the local farmer's market, food truck, or even lemonade stand can accept card payments. For merchants that do have brick and mortar locations, the mobile POS gives them the ability to host pop up shops or sell items at temporary booths.
Reducing Customer Wait Times
Mobile POS allows businesses to boost customer satisfaction by taking the POS to where their customers are. Whether it be the table or out on the retail floor, consumers enjoy the opportunity to pay for their products or services without waiting in line at a cash register.
Giving Customers Options
There are quite a few businesses that enjoy having the ability to offer their customers more than one option for making a payment. Having a mobile POS option in addition to their stationary point of sale allows customers to choose how they want to complete their transaction.
Creating a More Personal Experience
Today, many consumers enjoy having a more personal interaction with the businesses where they spend their money. Merchants are accommodating this demand by training employees to always keep a mobile POS with them, so that they can not only assist customers, but also be the one to complete their purchase.
Giving Customers More Power
With a mobile POS, merchants can allow their customer to make their own item selections, specify a tip themselves, and even input their own personal information. When consumers have the power to play an active role in the transaction process, they feel more comfortable and can make purchases with more confidence.
With the amount of options available for using a mobile POS, there's a little something for every kind of business. Whether they are operating a restaurant or a flea market, merchants can enjoy the benefits of taking the payment process away from the cash wrap and directly to the consumer. The right software, hardware, and security could truly take today's merchants to new places.