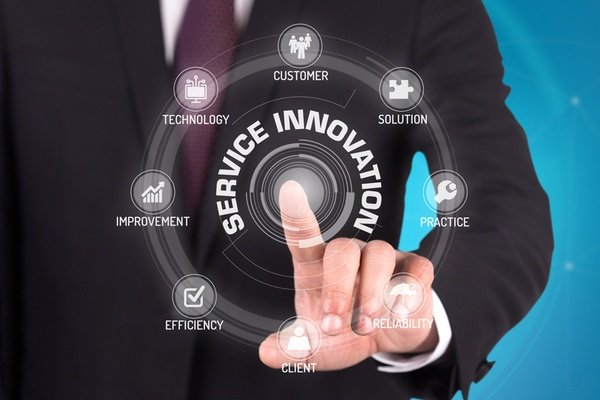 Merchant Support Helps Drive Business Growth
While merchant support and call centers are sometimes thought of as "just something businesses must do", these critical parts of your business mean much more. Payment solutions providers should make sure that their call center and full range of merchant support efforts are optimized to truly help their business continue to grow and succeed. Of course, solving merchant issues with software and POS equipment guarantees that your merchants are able to continue processing transactions, a critical part of your business' growth, but the opportunities for business improvements are much deeper.
This concept isn't one that most business managers and owners are new to. The happiest customers tend to spend more money. With a great call center and customer support, payments solution providers have the opportunity to upsell and cross-sell new or upgraded products to the merchants who already trust in their business.
Educated support reps can make better suggestions
If your call center representatives are engaging in meaningful ways with merchants and really prioritizing data collection, they can become more informed employees. The insights gained during merchant interactions can be key factors in important business decisions such as new product development and changes to existing solutions.
Happy customers tell their friends
Retention of existing merchants is important, but true business growth relies upon the acquisition of new customers. With the ideal call center support, you can ensure that your satisfied merchants are more likely to give great reviews of your business and encourage fellow business owners to become customers. Trust is an important factor in a business owner choosing their service providers and they are much more likely to engage with companies that are recommended by peers.
Find the best times for new efforts
By keeping a finger on customer support metrics, payment service providers have the opportunity to determine the best timing for introducing new products or improvements. When merchants are the most satisfied, they are more receptive to new ideas and definitely more likely to spend money and make new agreements.
Having a good team of leadership and employees is essential to the growth of any business. In the payments industry especially, keeping employees who are knowledgeable and dedicated is a priority. When a company's customers are satisfied and the business is thriving, employees are more likely to have pride in their work and aim to continue contributing to growth.
Investing in merchant support is critical and should always be at the forefront of business goals. As we approach 2018, make sure that your company has a plan for using merchant support as a means to growth and evolution.
in Industry News, Best Practices