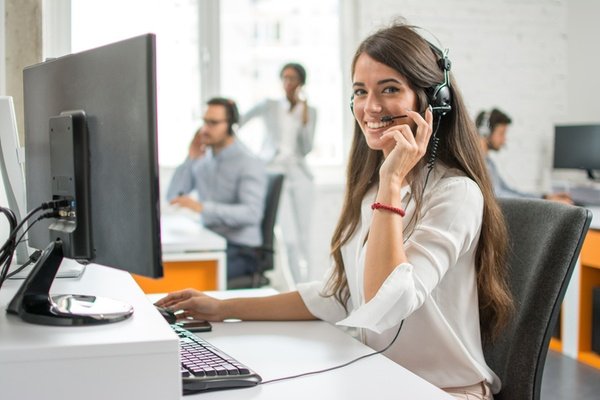 4 Ways Your Call Center Boosts Merchant Retention
Having a great call center solution is important to ensure that your merchants are always able to complete transactions. When emergencies occur, or POS equipment is simply on the fritz, it's your call center representatives who are there when merchants are in need. Call center agents carry the responsibility of representing your company in often not-so-pleasant situations, and just one interaction with a merchant can mean the difference between a loyal customer or a customer loss. Your call center efforts play a critical role in your business success, and there are several ways in which they can boost your merchant retention.
1. Create a Positive Image
What better way to remind a merchant why your company is the best for their POS and/or processing needs than to turn a negative experience into a positive one? With well-trained and well-mannered call center employees, you can keep merchants happy even when their equipment is down, or something has gone wrong.
2. Collect Customer Data
Call centers are a great way to learn about your merchants. Every time contact is made with a merchant, there is an opportunity to gather valuable data about how the merchant is using their equipment/service, how it has helped their business, what they are wishing they could do better. This data can be used in several ways, from marketing to security enhancements and ultimately, to keep merchants happy.
3. Create Upsell/Cross-sell Opportunities
With a dedicated call center, you can increase your opportunities for added revenue exponentially. Training call center employees to identify and pursue cross-sell and upsell opportunities is how many companies guarantee a continuous increase in their ROI.
4. Improve Existing Products
By analyzing your call center activity and the information you are gathering from merchant interactions, you can continue improving your products and services. Merchants enjoy knowing that their input is valued and that the vendors they use are listening to their feedback. Making your business even better is a great way to keep merchants onboard long term.
Maintaining a high-quality call center in-house is no easy feat, but the benefits are worthwhile. Consider the ways that you can enlist the help of a third party to make your call center and merchant services efforts the best they can be, and maximize your company's merchant retention.
in Industry News, Best Practices