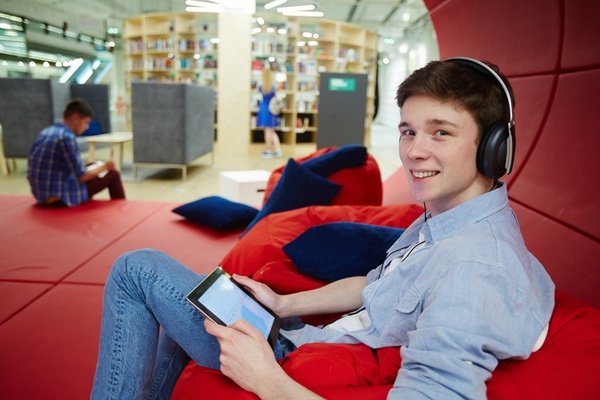 Gen Z is Impacting Payments Already
With all of the consumer emphasis on the Millennial Generation, some people have forgotten about Generation Z and the bold way that these young people are impacting payment and business trends in the U.S. and worldwide. Generation Z is made up of about 23 million people born between 1995 and 2012. It has been reported that this generation's purchasing power has already exceeded $44 billion in the U.S. alone.
Although Gen Z is close in age to Millennials (also known as Generation &), this generation differs in behavior, characteristics and preferences in many ways. Whether you are a merchant, company or an entrepreneur, it's valuable to grasp Gen Z's unique payment habits. Here are three important things to consider about this group:
Digital Fans
These digital natives rely on technology and social media platforms to connect to everything from friends and family to local organizations and retailers. Because of their dependence on innovation, they are accustomed to instantly receiving information and having digital access to the world.
Even more than Millennials, this generation prefers digital tools and social media. According to Cardinal Commerce, Gen Zs use up to five digital screens each day. This includes, tablets, mobile phones, television, home computers and laptops. Thus, Gen Z is very comfortable paying retailers through PayPal and online. Research shows they prefer digital wallet tools offered by banks and credit unions.
According to a recent Accenture study, like Millennials, Generation Z tends to make mobile payments and comparison shop before making purchases. Some experts have labeled Gen Z as the "mobile-first generation" when describing their Smartphone fetish.
Pay Their Way
Gen Zs value creativity and freedom more than past generations do. When it comes to payments, they expect companies to meet their specific needs. They embrace the ability to make their own choices and to have customization. this generation likely respond favorably when companies offer multiple payment options in store and on websites.
Research shows that a whopping 50% of Gen Zs only make purchases online. This means that innovative payment options are a must to gain popularity with this group of consumers. The Accenture study also pointed out that 69% of Generation Z is interested in making payments via social media. Facebook Messenger and Snapchat have already made this possible, so other platforms are likely not far behind.
Also, the Accenture study showed that 38% of Gen Zs want to pay for products and services using voice-activated technology. Thus, they gravitate toward using cutting-edge products like Google's Alexa and Apple's Siri to perform everyday tasks.
Speed is King
More than any generation before, Gen Zs embrace speed and their ability to make speedy transactions. Thus, this generation expects retailers to provide an option to pay online. Research shows that Gen Z responds favorably to easy and fast transactions off and online. They rely on their smartphones because they value quick access to information. Gen Zs want the ability to shop and pay for items whenever or wherever they want with a few clicks by phone.
Ad Week reported that in a three-month period, 43% of Gen Zs polled used a mobile payment option, such as Apple Pay, verses just 29% of Gen Ys. Moreover, Gen Zs say they are willing to pay more for quicker products and services.
More than previous generations, Gen Z purchases are influenced more heavily by social media posts and their friends. This means retailers should seek to boost their presence on social media platforms for Gen Z exposure.
Gen Z is best described as a generation of digital consumers who are innovative and self-reliant. This young generation is dependent on technology and their access to it. This makes mobile payment options a critical method to connect to this generation of consumers.
They primarily rely on their mobile phones to do everything and retailers that are open to embrace this likely will be more accepted by this generation. Research has even shown that Gen Z is very open to try new apps and services. Thus, as payment solutions continue to grow, so will engagement with Generation Z.
Businesses that embrace innovative payment options are more inclined to feel the love from Generation Z. This generation is looking for flexibility and quick payment methods. Retailers should gravitate toward payment apps and mobile-friendly websites that provide ample payment options.
in Industry News, Best Practices