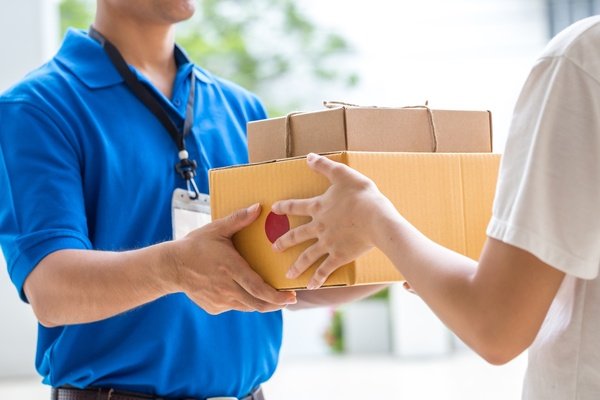 Packaging Trends That Win
Your product packaging is a key factor in merchant satisfaction and your company's image. If your goal is to ensure that merchants have a positive experience and remain loyal to your business well into the future, you should definitely be paying attention to everything they receive from your business. When a merchant receives equipment from you, the package is a great way to make a lasting impression and reassure them that they made the right decision in choosing your company. If you're interested in re-vamping your packaging to better guarantee a merchant experience your customers will be grateful for, here are some packaging trends you should pay attention to:
Keep It Clean: No merchant wants to be bombarded by your brand. Whenever you're working on your packaging, make sure you are keeping the design and presentation clean. This means avoid busy messaging and designs, stick to your brand's standards, and don't overwhelm your merchant with too much "stuff". While you may have a lot that you want to say, only focus on what really matters to your customer in the packaging. Many companies are taking a more minimalist approach, a packaging trend that has been successful for companies like Apple and Nike.
Material Matters: You want your merchant to know that they've made the right decision in choosing your company. Focus on providing quality packaging that reinforces your brand as they engage with their new equipment. Because unboxing is a sensory experience, you should make sure that you choose materials that are obviously of quality merchants can appreciate. Say goodbye to beat up boxes, too much tape, wrinkled box inserts, and definitely damaged equipment. Invest in packaging that helps you retain merchants, the return will surely be worth the money spent.
A Personal Touch: Your merchants want to feel that you value their business and know that you are there to support them. Create a packaging experience that makes them feel a little more special and less like just a nameless business. Consider a special welcome letter or card in the box with their new equipment that gets them excited and lets them know they're important. While handwritten notes could take more deployment time than you have to spare, elements with as much thought behind them as possible are making great packaging this year. Take a chance to bring back a more human interaction to a typically impersonal business.
Use Color: In the payments industry, many companies have settled for packaging as simple as just a plain brown box. However, today's packaging designers in the consumer product realm are getting more and more daring with their color usage. While neon orange and pink may not be the right decision for your technology or processing company, you should make sure that your packaging has the power to stand out. Now's the time to step outside the boring box and use bold color to your advantage. Color has the ability to evoke emotion and communicate a message, decide what message your company wants to give your merchants and use color to communicate with confidence.
Enhance the Product: At the end of the day, you want to make sure that your merchants are enthusiastic about their new equipment. Today's best packaging presents the product in a way that is attractive, or even exciting. Find a way that showcases the merchant's new technology and reminds them that they just invested in something great. The right packaging will keep the equipment safe throughout shipment, but not make unboxing and set up a hassle. Finding this balance is key in guaranteeing a pleasant merchant experience. Today, it's likely that merchants are receiving many of the products they use every day by delivery so it's important that the package you send them stand out among the noise.
Manufacturers and marketers of consumer products have long since learned that product packaging is key to gaining and keeping customers. Now, it's time for B2B companies to take notes and improve their own customer experience. In the payments industry, especially, expectations are high and companies should be doing whatever they can to impress the merchants who rely on them. Pay attention to today's packaging trends, enhance your brand, and make an effort to "wow" your merchants.
in Industry News, Best Practices, CDE News