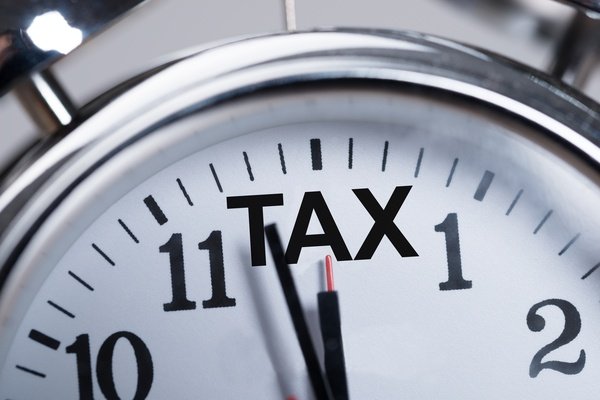 Tax Time is Here: Are your merchants ready?
W-2s have been printed, mailed, and delivered by now and as we near mid-February, retailers are not only planning to file their own taxes, but also preparing for an influx of consumers ready to spend their income tax refunds. Merchants will be working to increase their traffic and sales while providing the ideal consumer experience during this heavy spending season. The right POS system could be the difference between a great tax season and a lot of unnecessary stress. Merchants want a POS system that makes their lives easier and with the power of integration, customized software, and technology, you can give them just that.
Simplify Accounting
The ideal POS system could save merchants time, and plenty of money, by allowing them to pull their own year-end summary reports. By integrating with software like QuickBooks, some POS systems can automatically place a merchant's revenue data into their Profit and Loss statement1. Instead of paying an accountant for extra hours, merchants would prefer their sales records to be exported with just the click of a button.
Make Inventory Easy
Another great way to make tax time simpler for your merchants is to provide easy-to-use inventory software in their POS solution. Being able to view their year-long inventory data in in one place, is a huge plus for merchants. With this data stored in the POS system, small businesses can easily provide the information the IRS needs to claim a Cost of Goods Sold deduction1.
Mobile Access and Easy Exports
For the busy merchant, having access to all their business sales, payroll, and inventory data from another device is invaluable. The POS solutions that today's merchants want not only allow them the flexibility to have all their essential records in one place, but also allow them to access this data from a platform available from any device. Another great way to add convenience during tax time is to allow merchants the ability to provide accountants direct access to the necessary records.
Leveraging Loyalty
As consumers are out spending their income tax refunds, merchants should be taking advantage of the time to gain a loyal customer. With an integrated loyalty program in POS devices, merchants can easily capture the right customer data without complicating checkout processes.
Avoid Long Lines
Retail businesses will likely be experiencing higher than normal foot traffic once tax refund issuing is in full swing. With today's mobile POS options, merchants can easily handle checkouts from any location in their building and reduce the need for the classic "checkout counter". 52% of consumers will go to another business if they are left waiting more than 10 minutes. By making shopping easy and convenient, merchants have a better opportunity to gain customers that are sure to come back.
Optimizing Price
Although some consumers won't mind splurging, about half of them will save at least some of their tax refund check2. No matter which group consumers are a part of, offering special pricing or limited time promotions are a great way for merchants to make the most of tax season. Provide merchants with POS software that allows them to easily mark down their products or set up unique deals.
Guarantee Security
With the high transaction levels during tax time, fraudsters and hackers will surely be hard at work trying to gain access to merchant and consumer funds. Make sure your merchants' systems are protected with the highest security and that they are educated about potential threats to their business. Also, give your merchants the peace of mind they deserve with encryption that will protect their consumers too. With top-notch security measures like P2PE, consumer transaction data is protected from transaction time until it reaches a specific decryption location.
Sources
in Industry News, Best Practices