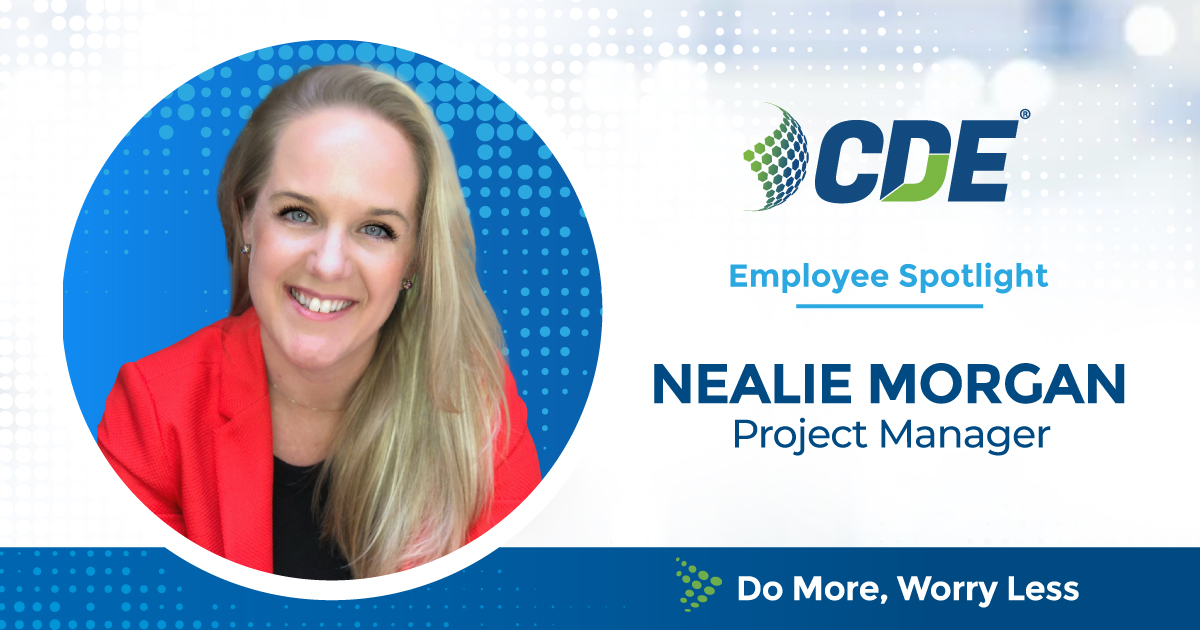 Employee Spotlight: Nealie Morgan
Collaboration is the cornerstone of our success. As our company continues to grow, it is more important than ever that all our teams achieve their goals within specific deadlines. Luckily, helping our teams meet their objectives is where Nealie Morgan excels.
Nealie joined CDE in January 2021 with eight years of payments industry experience. Although this is her first true project management role, Nealie has managed several projects in both the software and payments industries since 2008.
As project manager, Nealie is part of our project management office (PMO) team. Currently, she is collaborating on a project designed to assist goEBT farmers market merchants with leveraging our comprehensive reporting and complete payment processing solutions. Additionally, her main project for this year is the launch of our employee intranet and training platform, which will promote the social wellbeing and industry knowledge of our CDE family.
So far, Nealie's favorite part of working at CDE has been the combination of her love of the payments industry with her experience in managing projects. With her detail-oriented, highly organized personality, Nealie has found her home on our PMO team.
Nealie's goal is to invest in the employee experience, and she hopes to create a positive experience for each employee with every project that is completed:
"Not only do I want to ensure that each employee enjoys their job, but I also want everyone to feel that they have both the tools and people in place to support them."
During the rest of her first year at CDE, Nealie is looking forward to experiencing how various PMO projects positively impact our company. She is also excited to see how evolving technologies and consumer payment preferences affect the payments industry and our company.
Nealie lives in Aiken, South Carolina and can be found spending time with her husband, Chris, and 5-year-old son, Lawson, in her free time. They enjoy taking their husky, Samson, on trips to the beach and hikes in the woods. She also enjoys a nice jalapeño margarita, dancing to '90s music and cheering for the Gamecocks.
in Featured, Employee Spotlight, CDE News