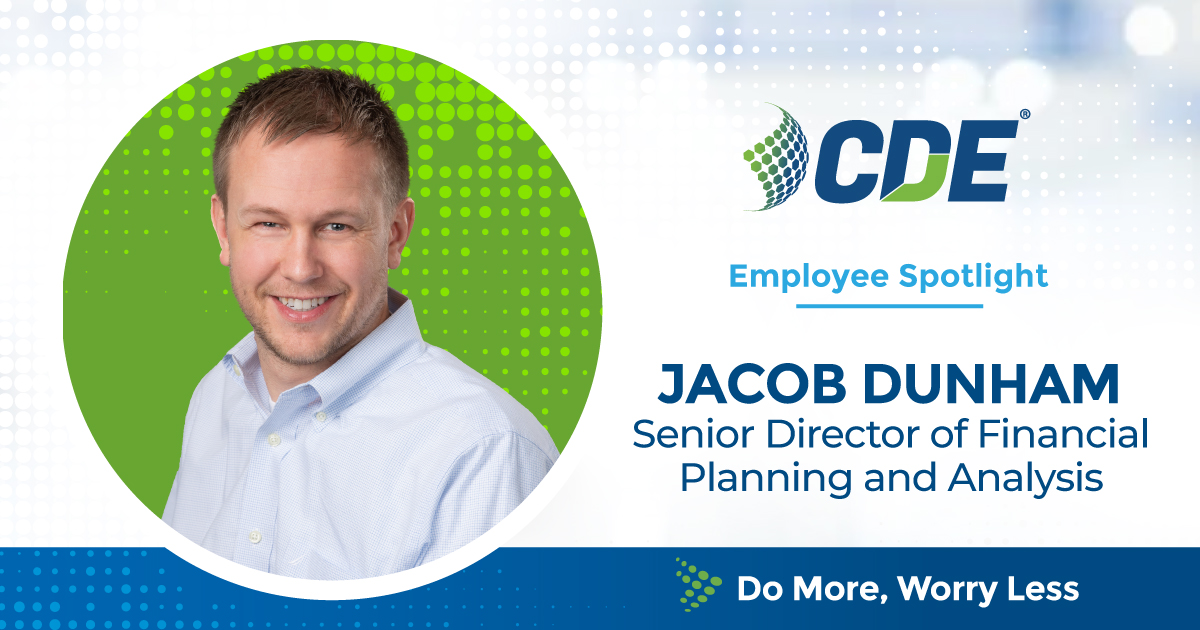 Employee Spotlight: Jacob Dunham
Providing reliable and affordable payment solutions is our goal. We work hard to ensure that the payment solutions we offer meet the expectations of our merchants, which is why Jacob Dunham focuses on establishing fair pricing for all our products and services.
Jacob joined CDE in 2019 with eight years of payments industry experience under his belt, and he now has over 10 years of experience in finance. Before joining CDE, Jacob gained experience in client services, business analysis, accounting and financial analysis.
Working in these different areas helped him to better support merchants with understanding cash flow, statements and other financial issues. These experiences have also helped inform the work that Jacob performs at CDE.
As senior director of financial planning and analysis, Jacob is responsible for pricing CDE products and services, as well as tracking various metrics and financial trends across the company. He also assists with maintaining the company budget, ad hoc reporting and financial forecasting.
According to Jacob, his biggest accomplishment while working at CDE has been standardizing our financial reporting. Over time, he has optimized reporting not only for the finance team, but also for other teams across CDE.
As our company continues to grow, Jacob is most looking forward to the opportunity to learn more about the payments industry, as well as the different industries that we serve here at CDE. In fact, his favorite part about working in the payments industry so far has been learning about merchants in different industries, such as nonprofits, educational institutions, convenience stores or grocery stores.
As for his favorite part of working at CDE, Jacob loves the people. At our company, everyone treats one another as friends and family, and Jacob sees this culture exhibited through our various social events and activities, even in a socially distanced work environment.
When not in the office, you can find Jacob going on walks with his wife and playing hockey or golf. Jacob married his wife in October 2019, and they welcomed their first child, Kate, in November 2020.
in Featured, Employee Spotlight, CDE News